Southern Mentawai Outpost's current guest housing consists of 3 bamboo houses, with another 3 coming soon. We strive to create a relaxing and uncrowded vibe. Our grounds are 3 hectares; 100 meters of wave front property, spanning 300 meters back into the jungle. We keep it mellow with a max capacity of 10 guests, avoiding the "insta-crowd" that can happen at big resorts. Each house is 6M x 3M and 2 rooms with private entry. Your home during your stay will be one of these rooms, either 1 queen bed, or 2 doubles. These houses are only steps away from the waters edge, you'll be checking the surf from your front porch! Although it's not much of a "check" when you know its firing and you've been waiting for it to get light enough to paddle out!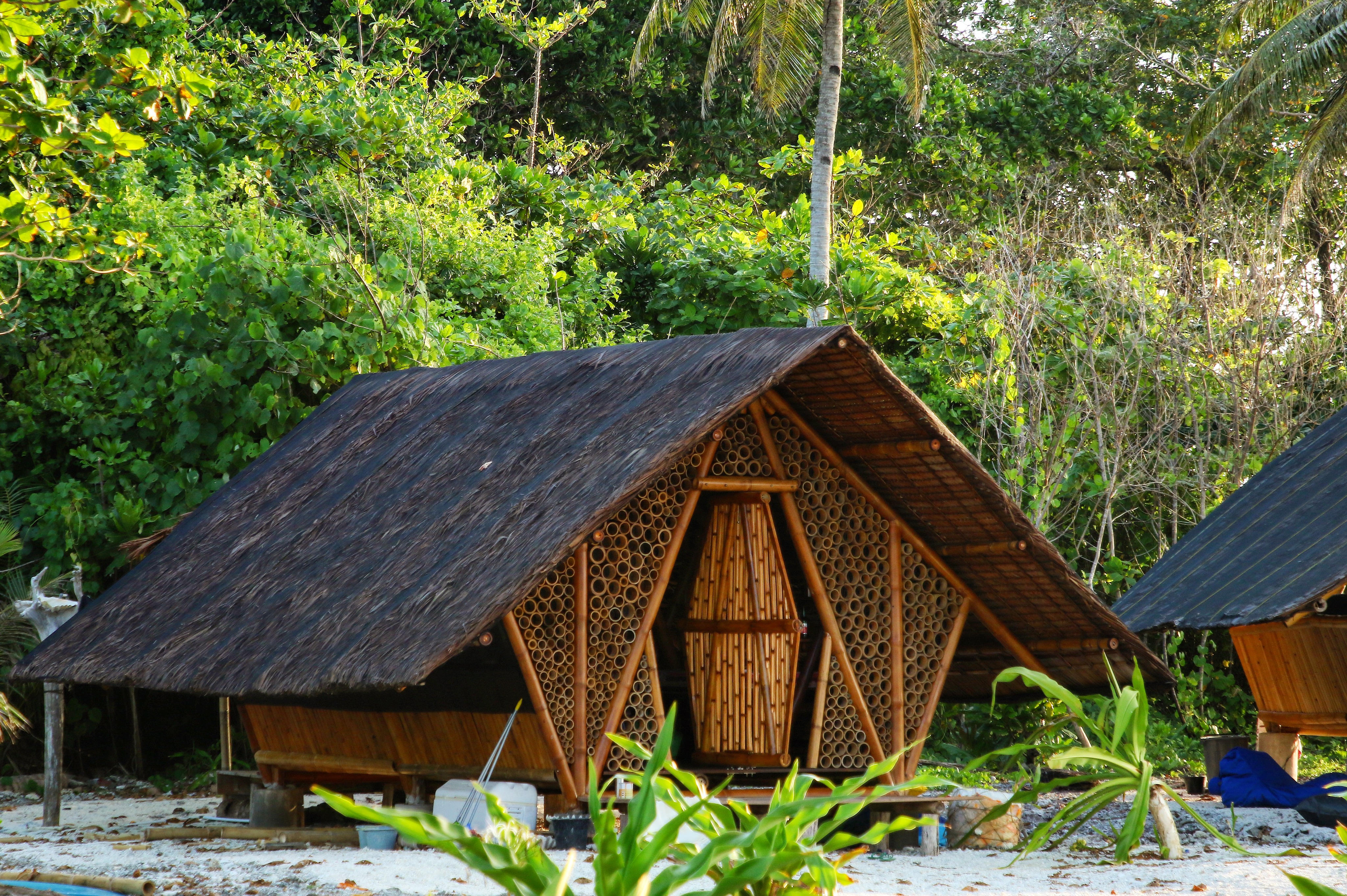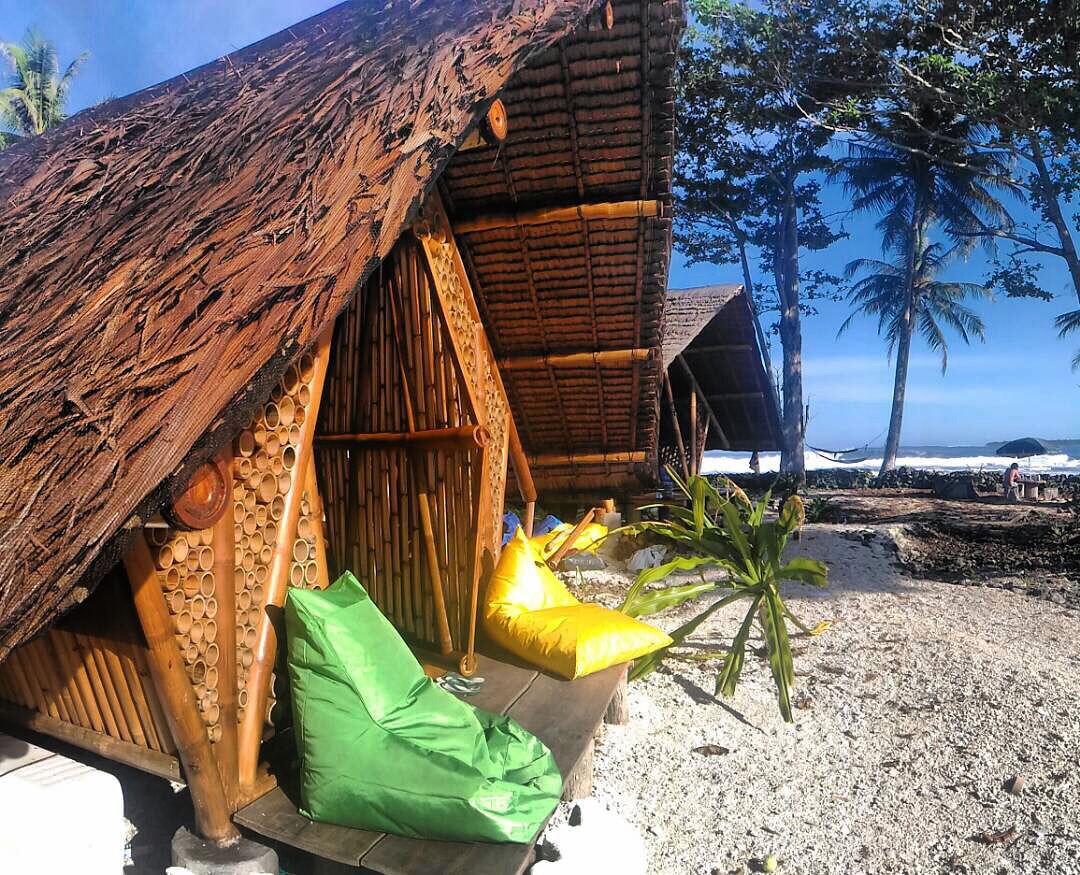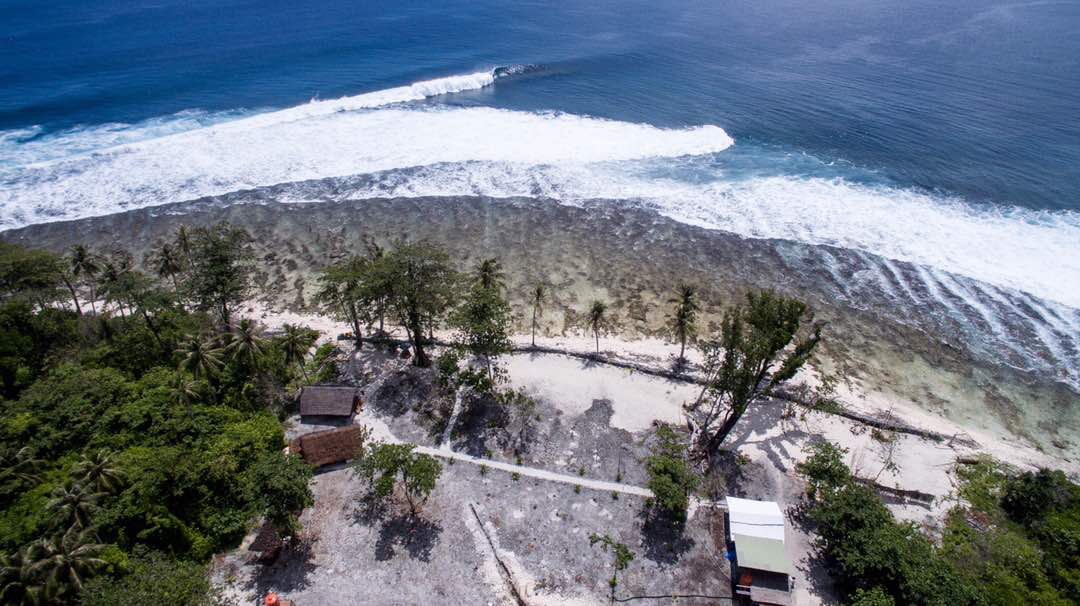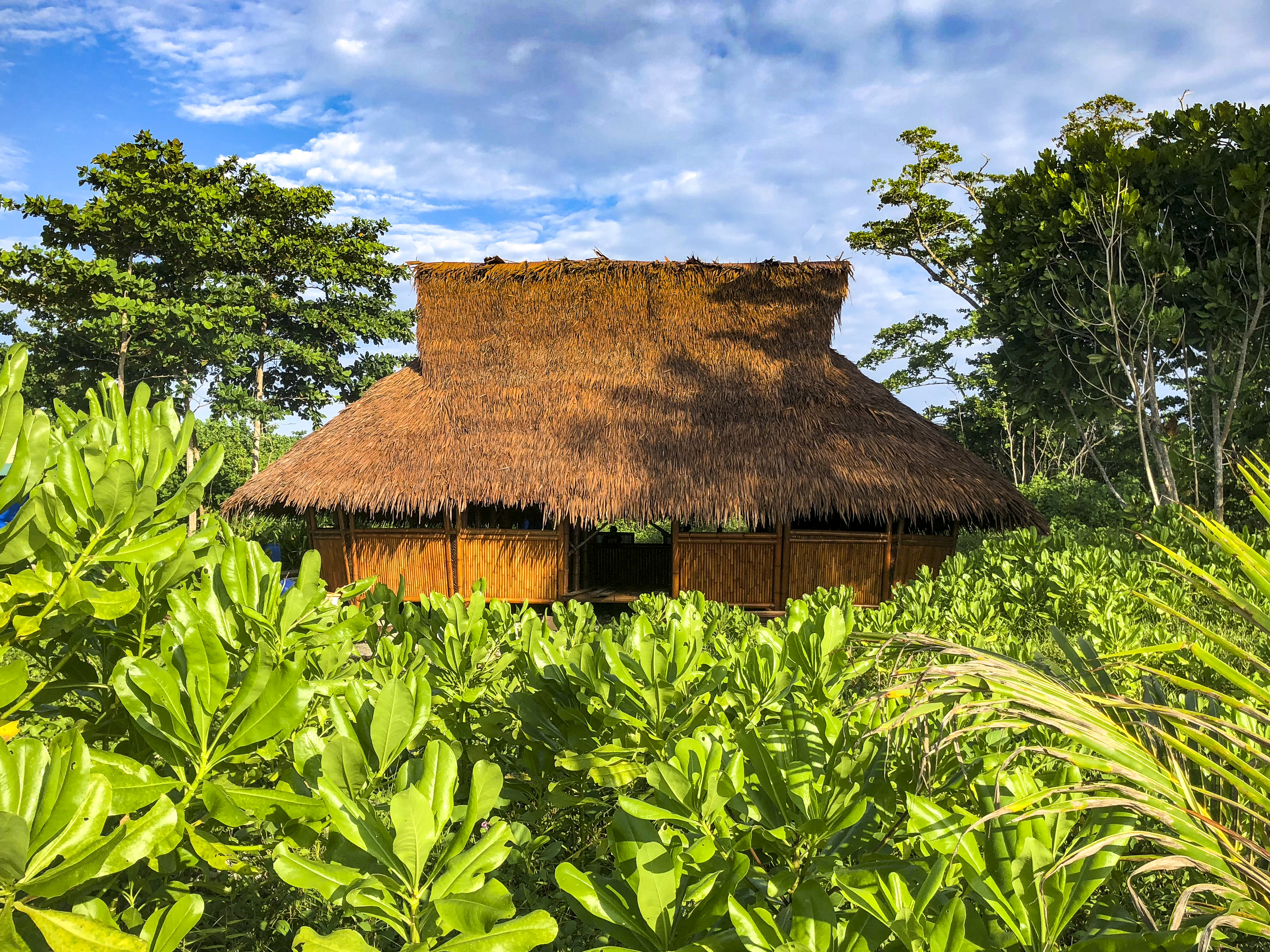 Main building, looking from the beach.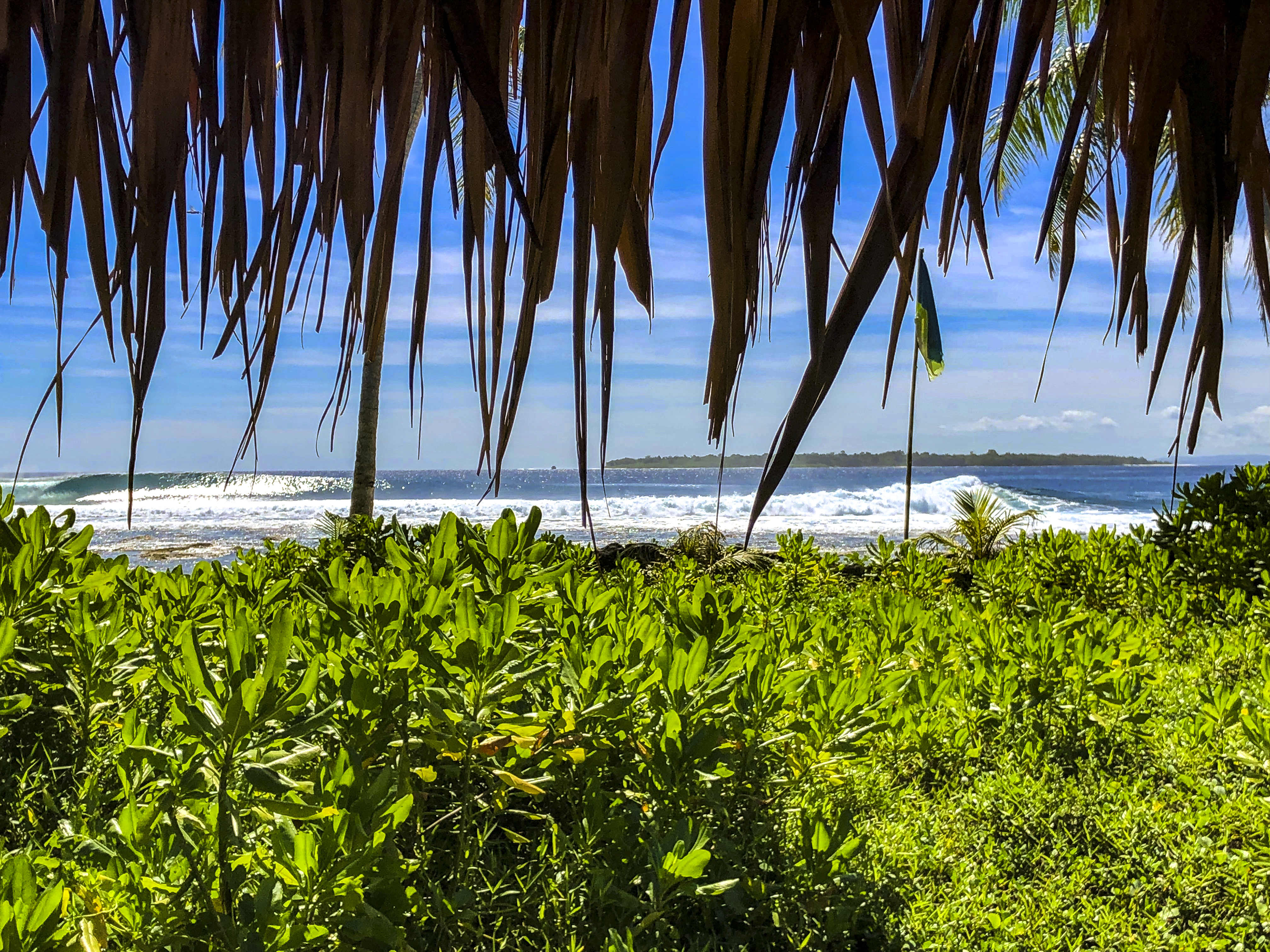 View from the main building.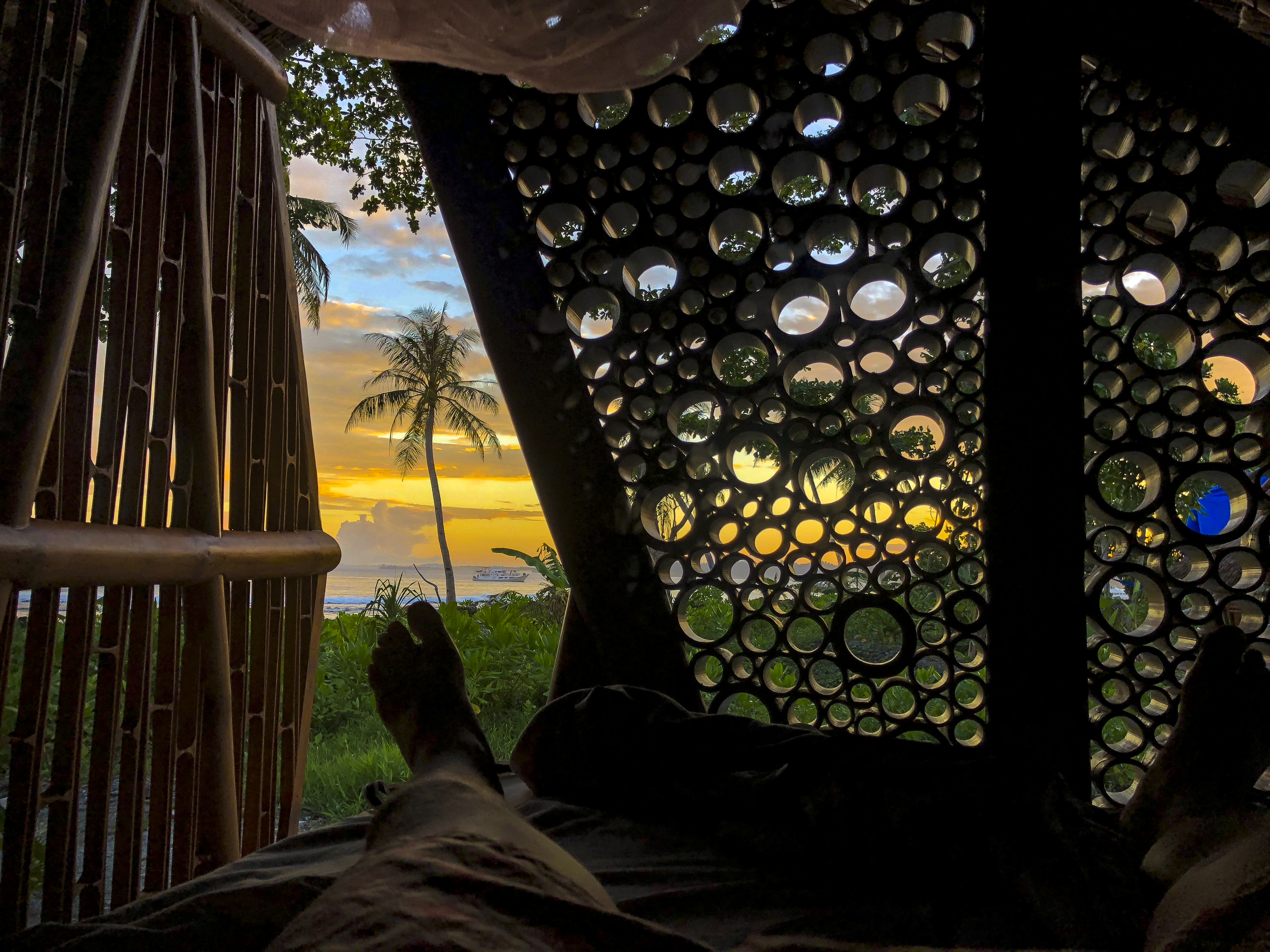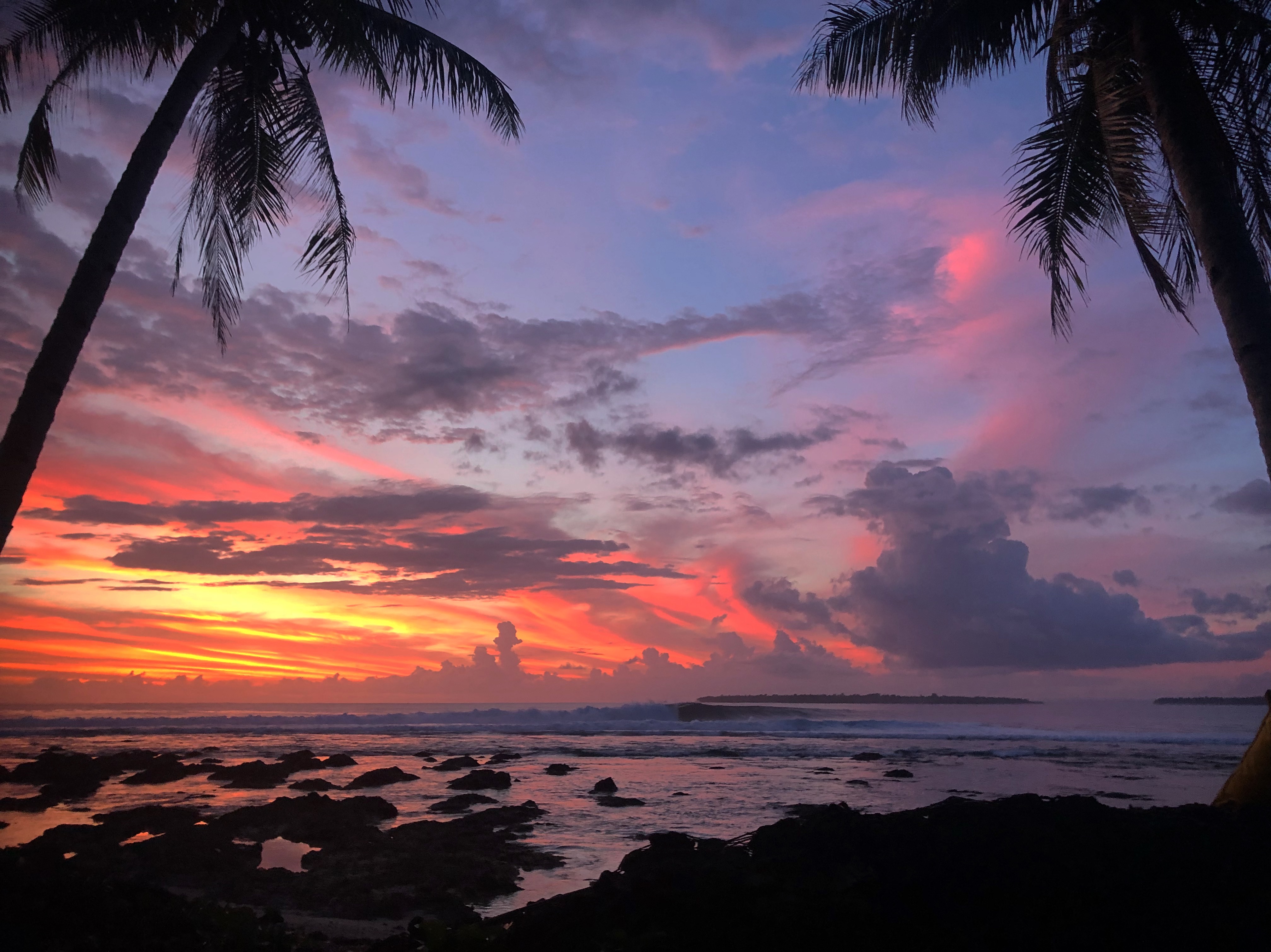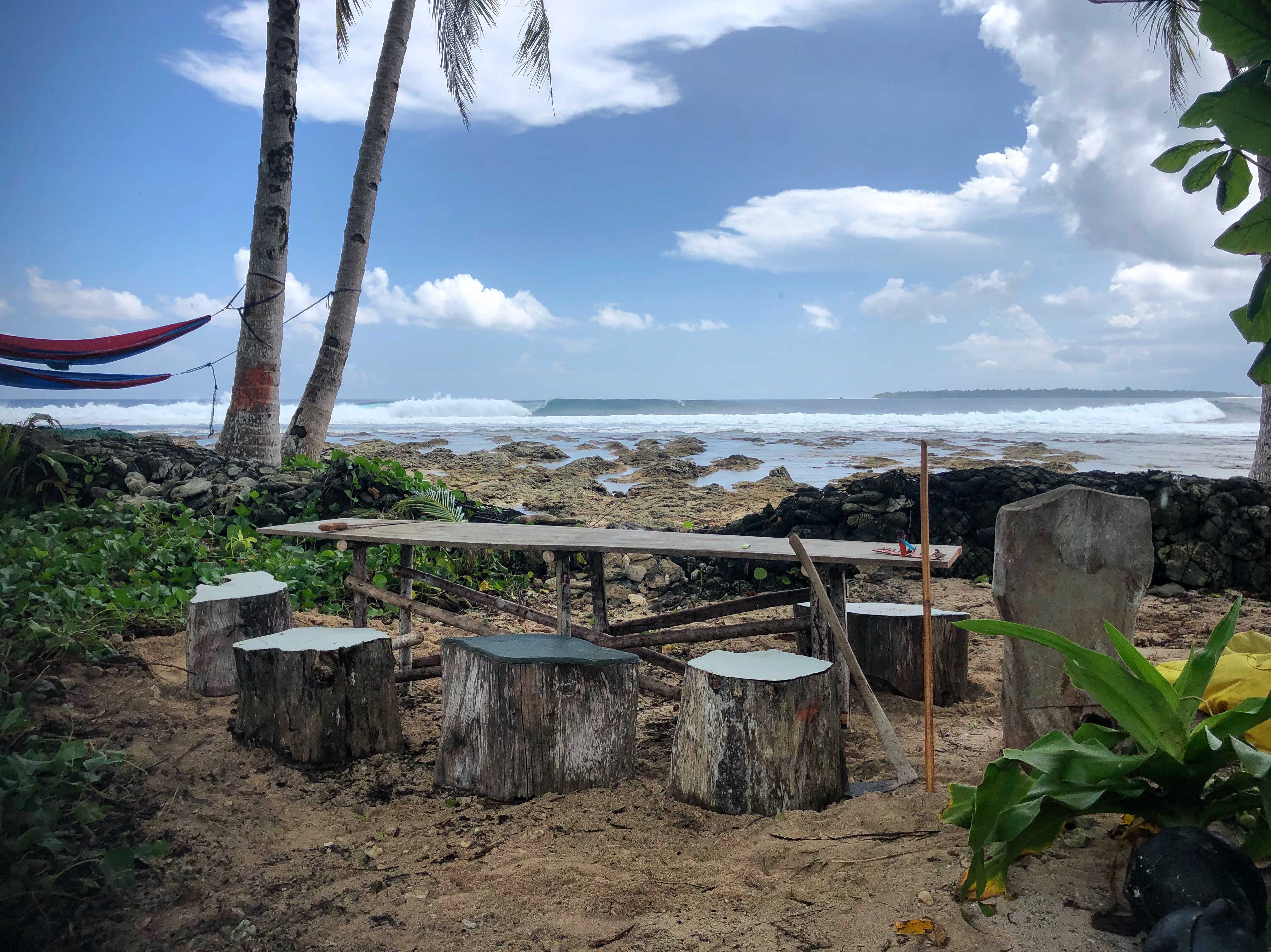 This spot remains in the shade until about 4pm.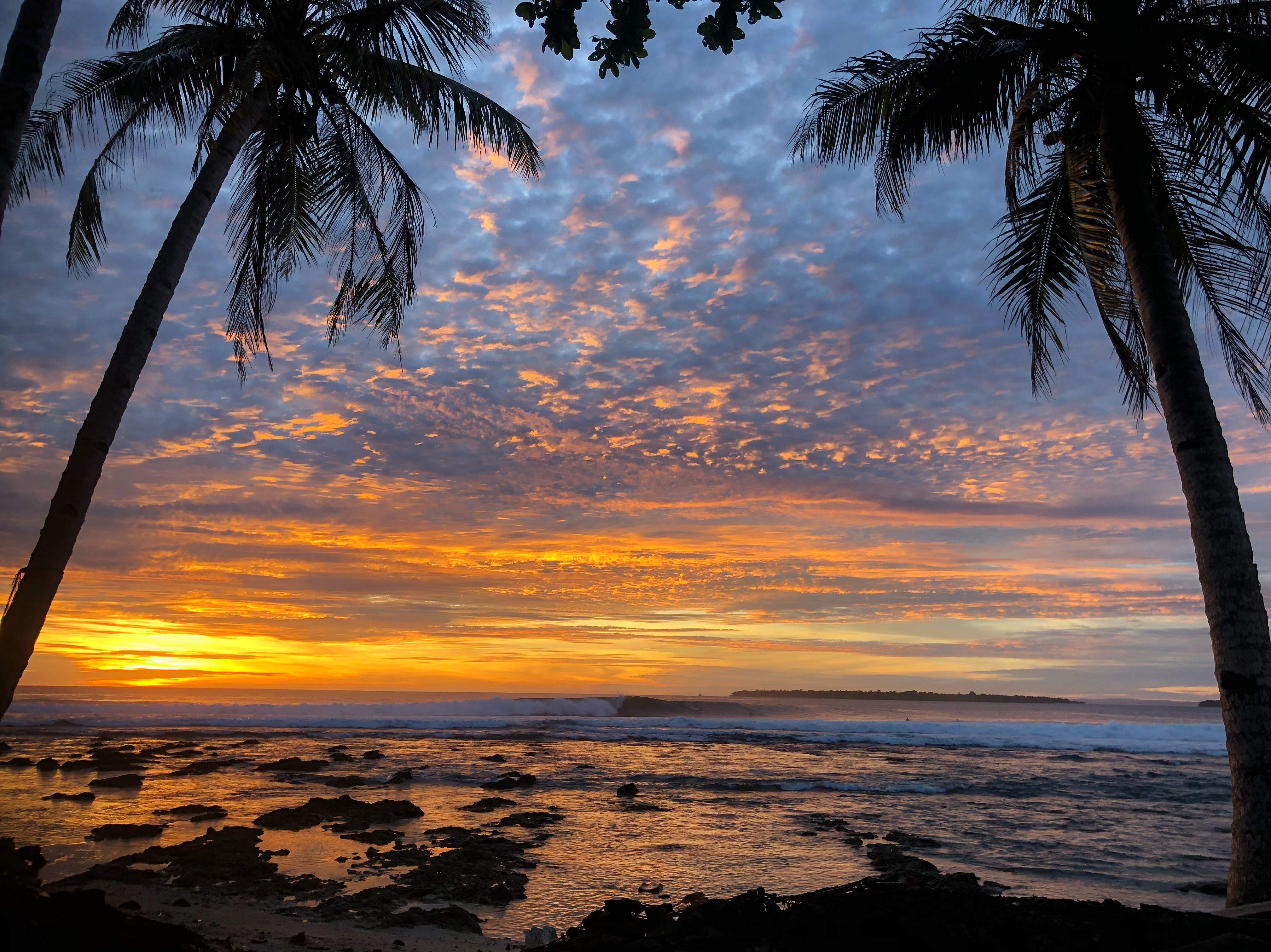 So many amazing sunsets enjoyed from this table!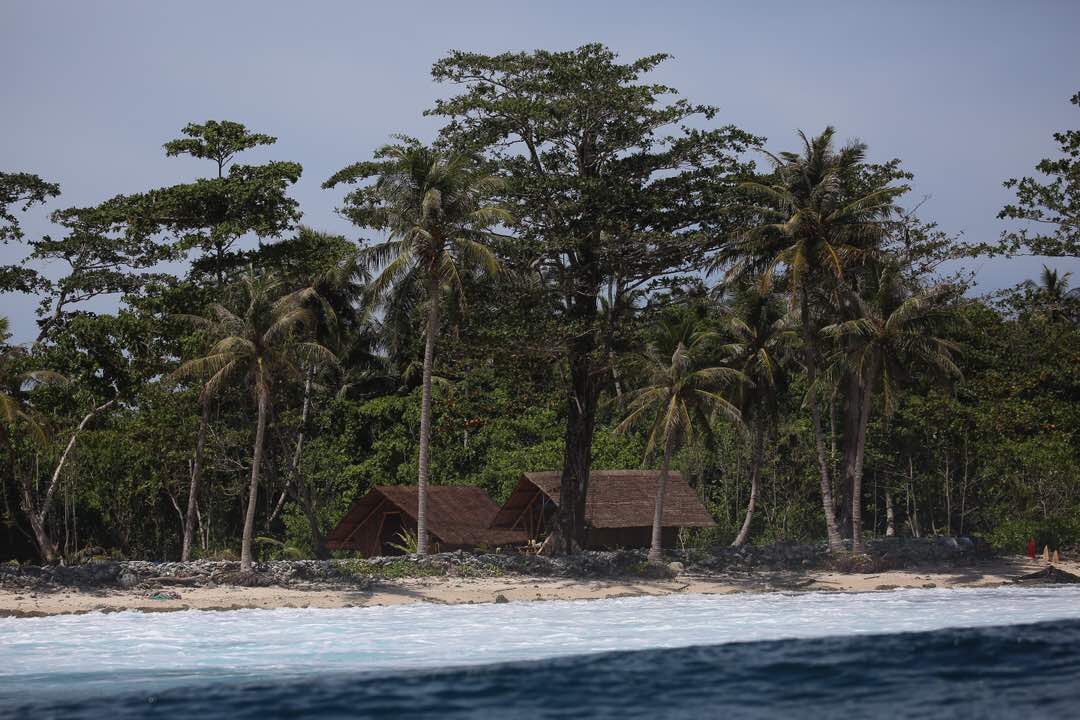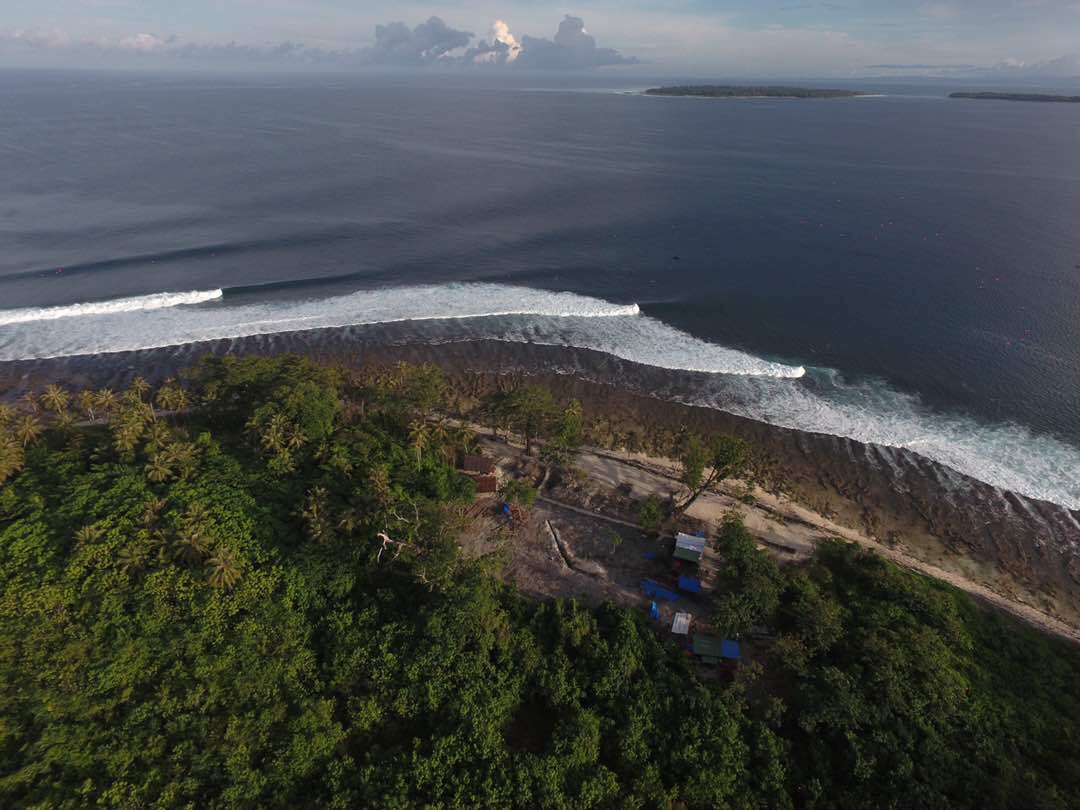 100 meters of wave front property, perfectly situated to see the sun rise and set.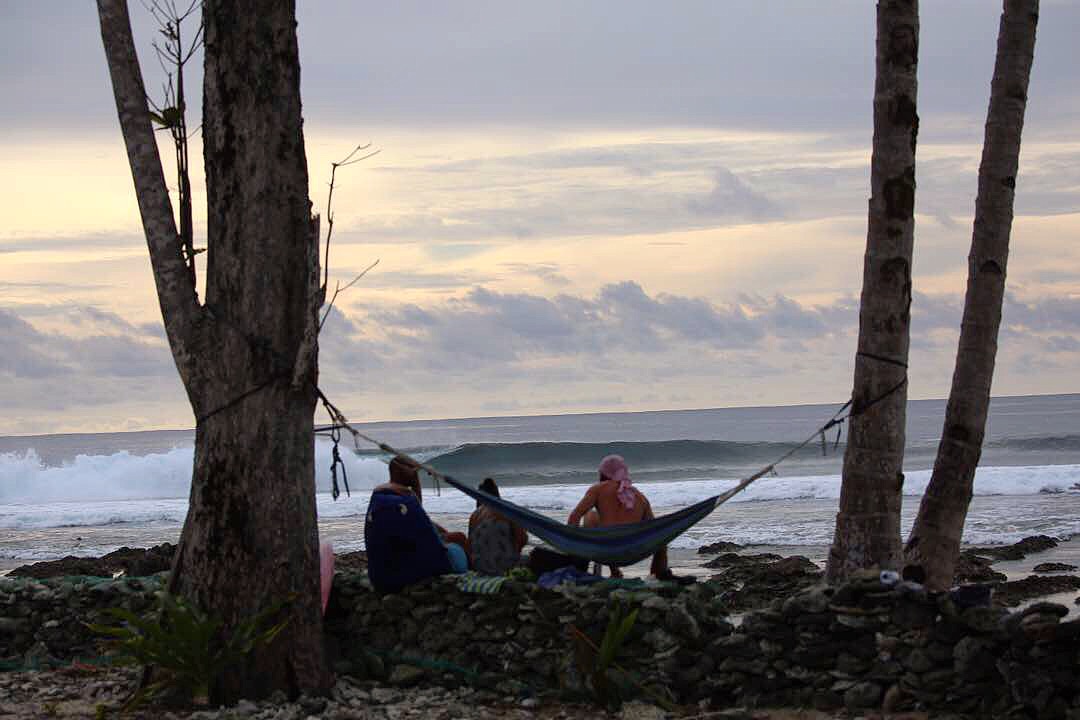 You may get tired from surfing it, but you'll never get tired of looking at it!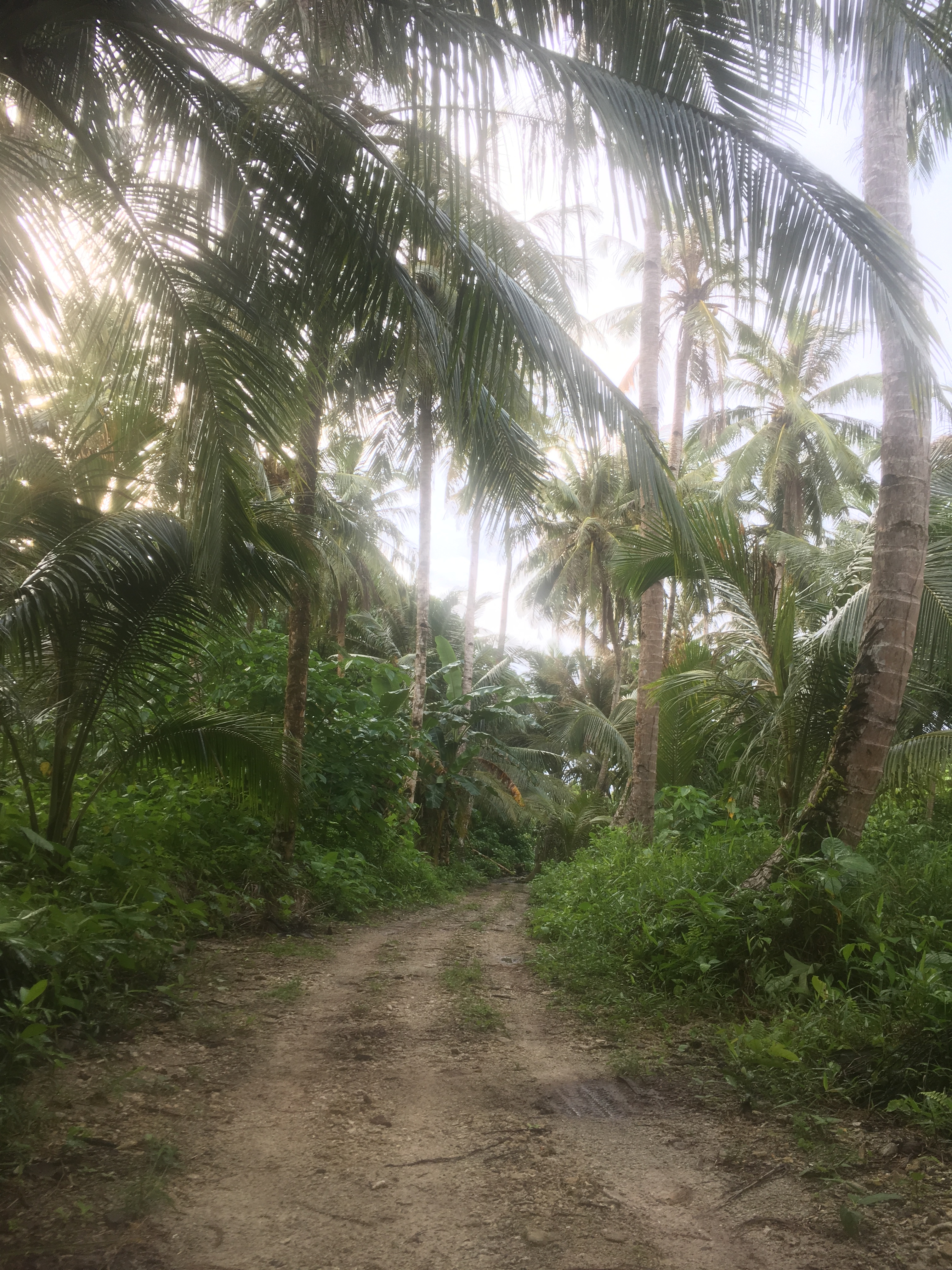 The road we built through the jungle from the white sand beach where we land the boats, to the wave front guest houses.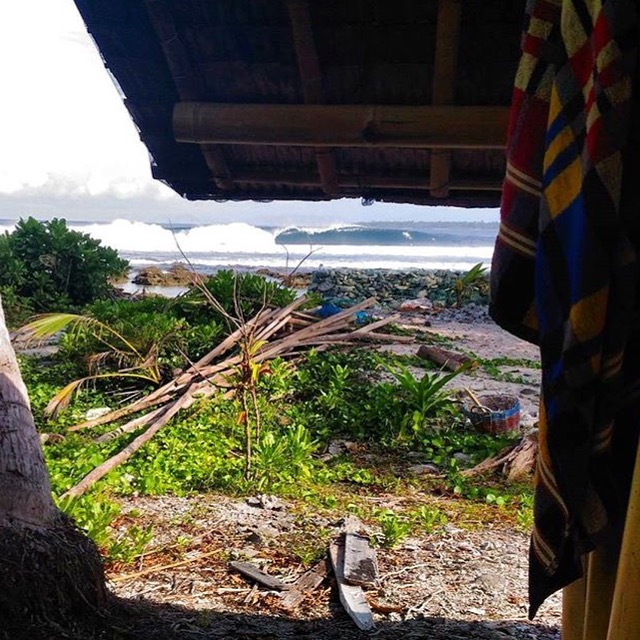 View from bed!
Our guest houses have removable screens, and optional bug nets. You may be surprised to learn that most nights you won't need to use them!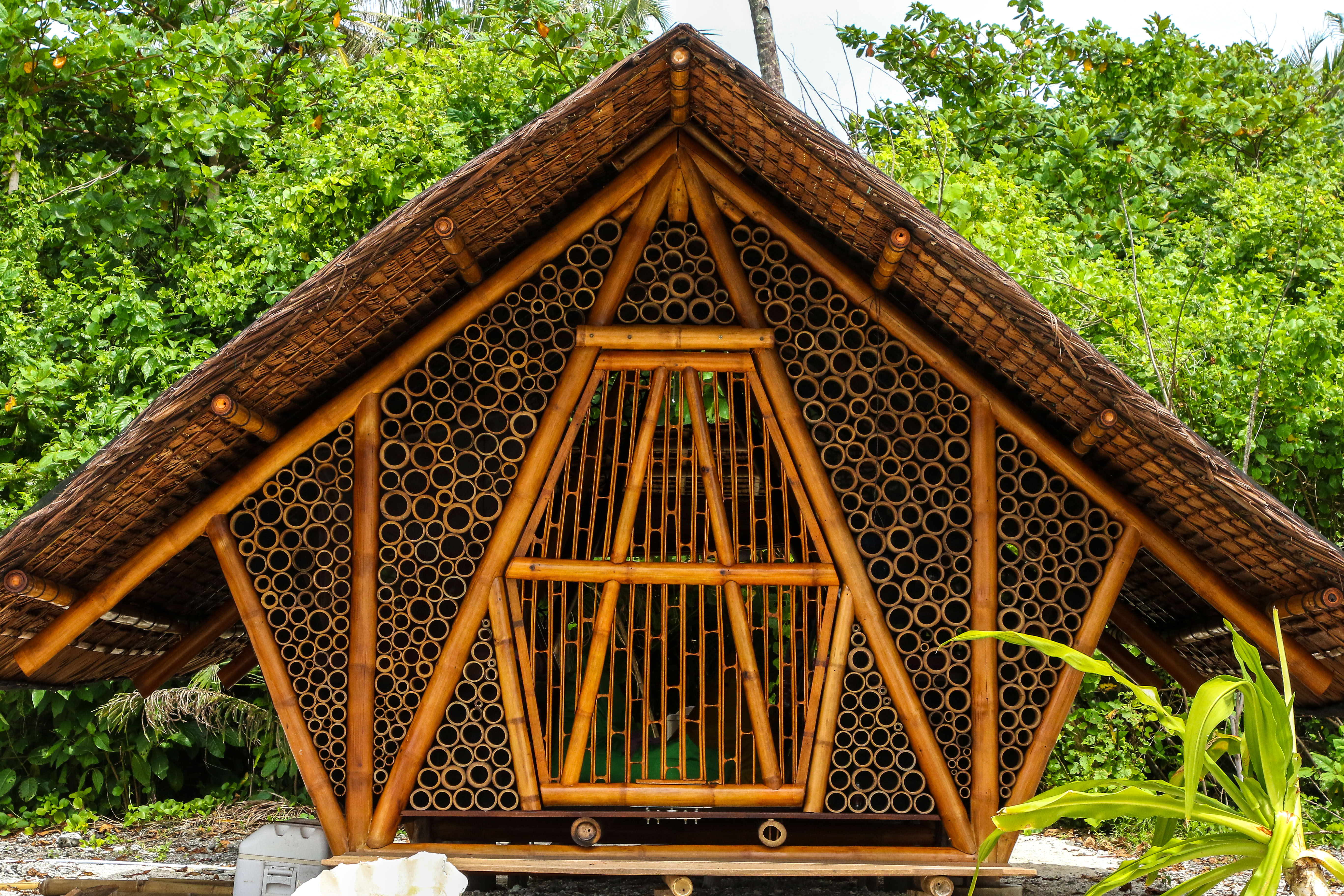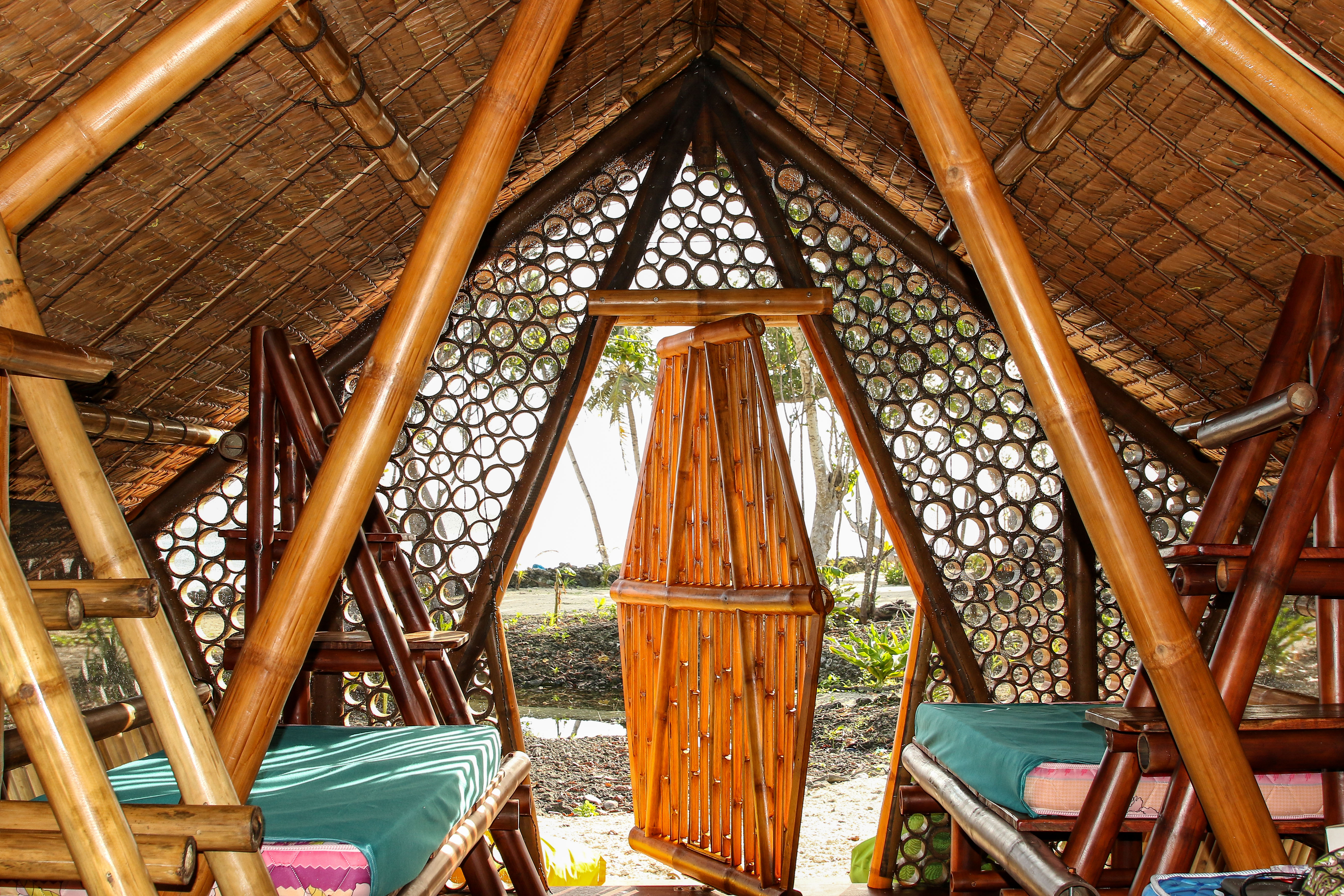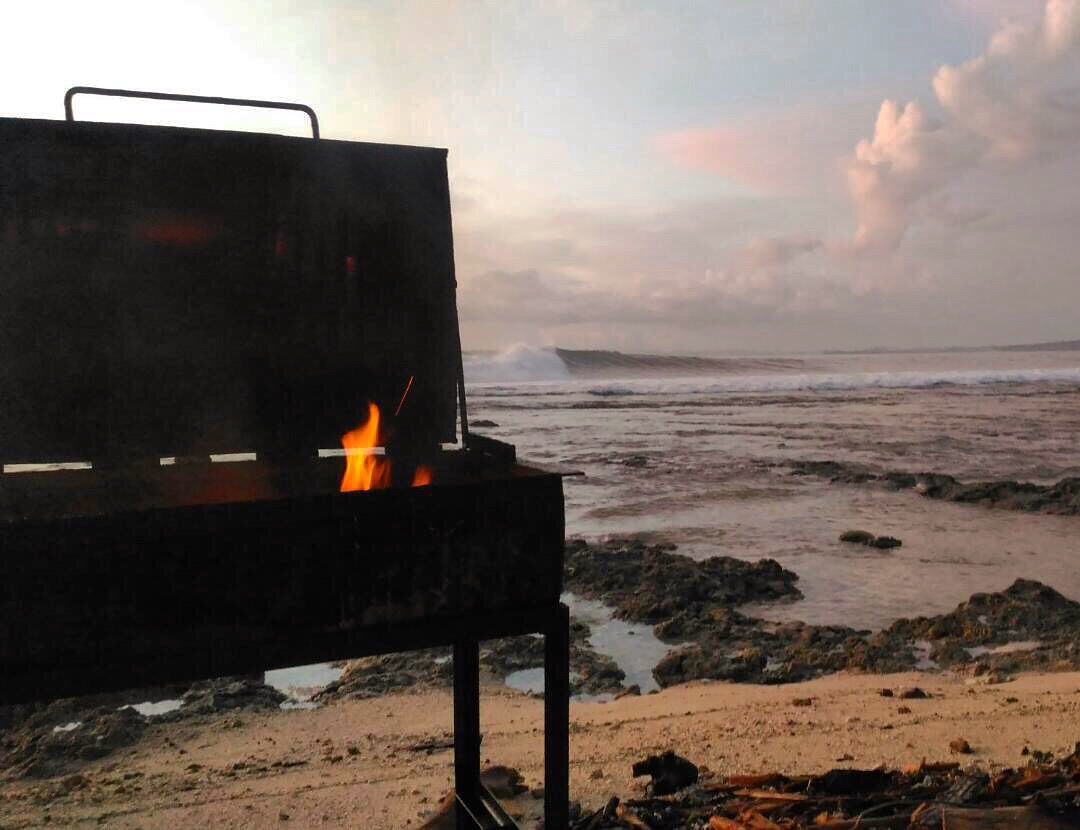 Catch you're own dinner and we'll prepare it for you! Pull lobsters off the reef at night, grab an octopus, shoot some fish, or take the boat out and go trolling!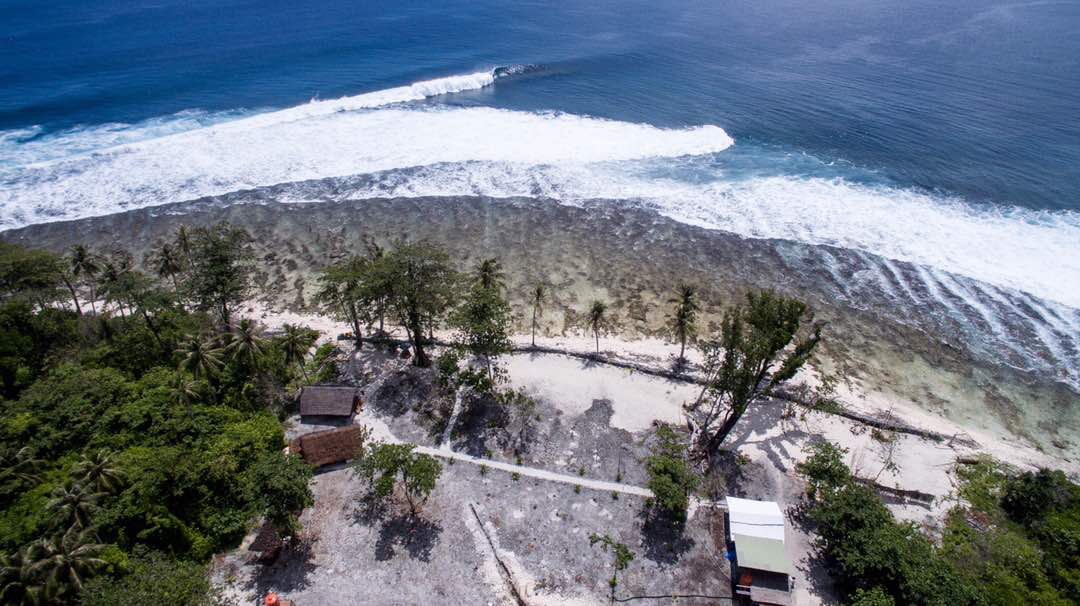 Use your house as your line up marker!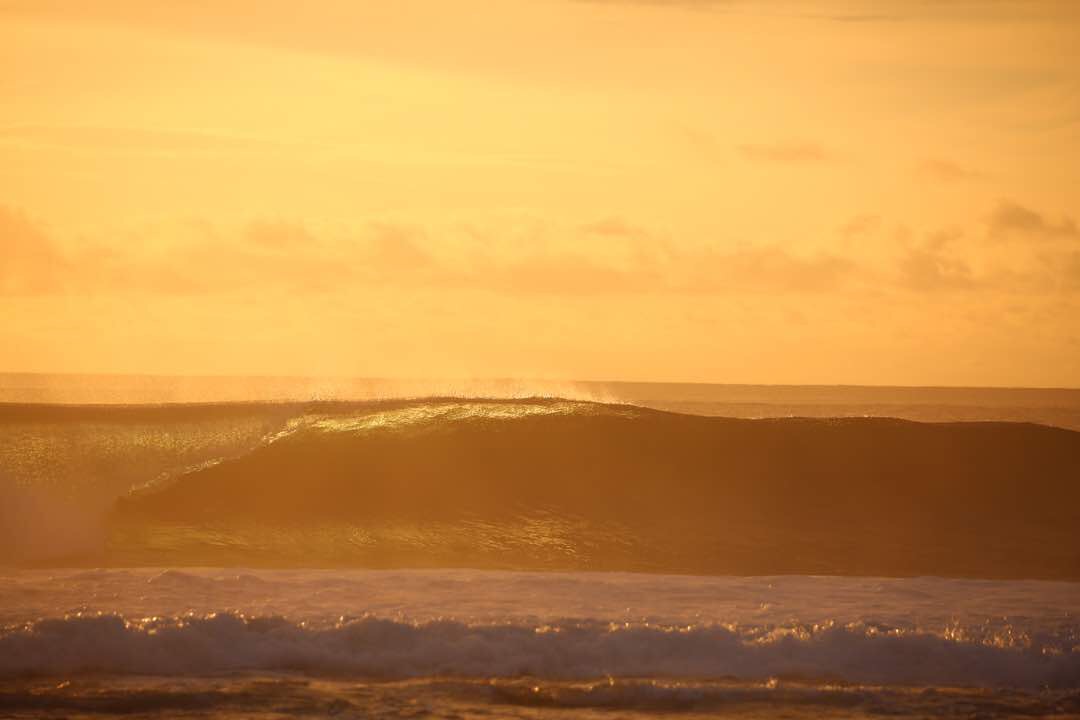 Surf until dark and come straight in to hot dinner waiting for you!