Your adventure with SMO begins when you arrive the Padang Airport.  You will be greeted by our staff and driven to a local hotel of your choice.
We have a few hotel recommendations, click here:  Hotels
To get to the Mentawai Islands you will need to cross the Mentawai Strait. The most reliable and safest way to do this is aboard one of 2 ferry boats; "Ambu Ambu" and "Mentawai Fast".
Our trips have been created to work with the ferry schedules.
"Ambu Ambu" – 2x/ week. 13 hour, overnight trip. Departing at 6pm – Arriving @ 7AM.
"Mentawai Fast" Once a week. 4 hour trip. Departs Padang 7AM – Arrives @ 11AM.  Returns same day. Departs Sikakap 2pm- Arrives Padang @ 6PM.
You will need to book your flights to arrive the day before your trip begins and return the day after it ends.
WE OFFER 7, 9, 12 & 14 DAY SURF TRIPS
'Mentawai Fast'
Both transfers aboard fast ferry, from Padang and returning from Sikakap
7  Surf Days
14 Surf Days
What you need to know for booking flights:
Padang Arrival: MUST arrive by Thursday evening

Padang Departure: Saturday morning.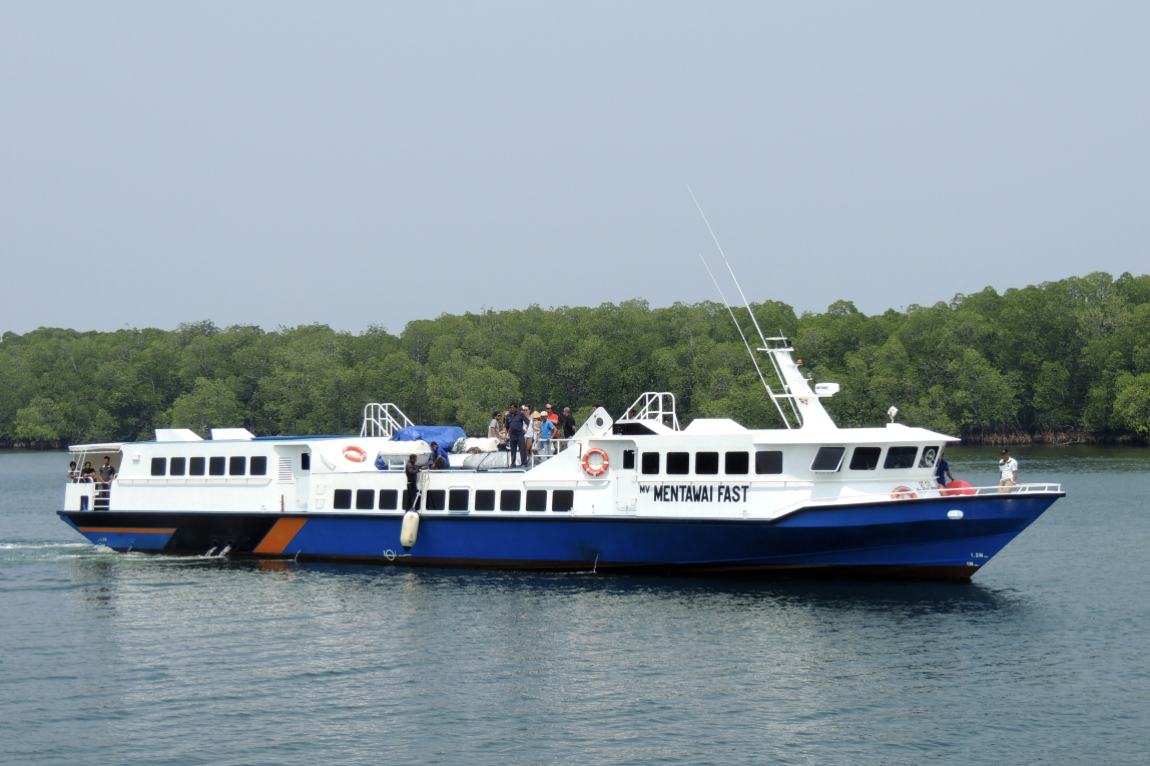 'Mentawai Fast' Ferry Schedule:
Depart: Padang FRIDAY 7am – Arrive Sikakap @ 11am.
Return: Sikakap 2pm – Arrive Padang @ 6pm
Sibigau is 15 miles from the ferry port in Sikakap. Our staff will be waiting for you with our speed boat, powered with 2 100hp 4stroke Yamahas!  You'll cruise past pristine Mentawai Islands on the way to SMO, and we'll have you surfing by early afternoon! Possibly sooner if the timing is right and your group wants to surf Roxy's on the way to Sibigau.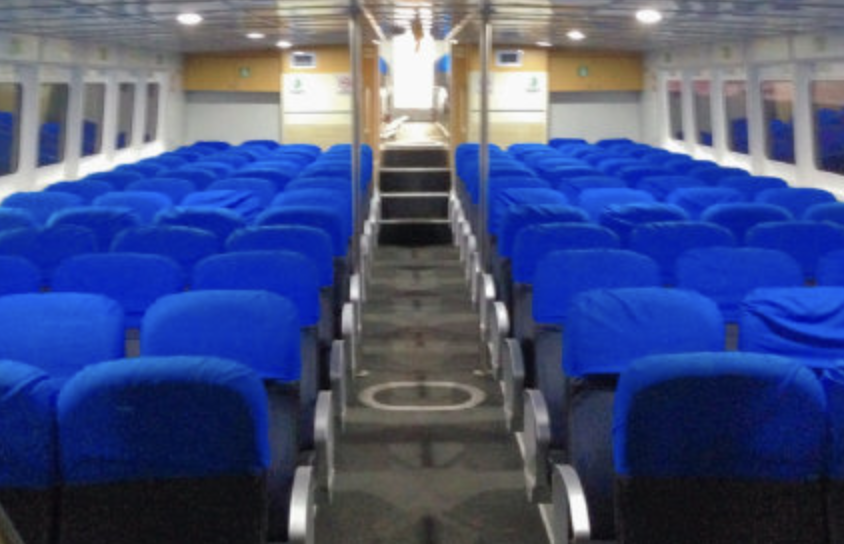 CONTACT US FOR SPECIAL Coronavirus RATES!
* SUPER DISCOUNT RATES! *
Tuesday – Friday  -> 9 Surf Days
Overnight Ferry Out & Fast Ferry Return
What you need to know for booking flights:
Padang Arrival: MUST arrive by Noon Tuesday.

Safest bet is to arrive the night before, in case of flight delay

Padang Departure: Fly Saturday morning
'Ambu Ambu' is the overnight Ferry. Until this new year it was our main method of transport to cross from Padang to the Mentawai Islands. The journey is 13 hours, but it is comfortable. Bunk beds in the forward air conditioned cabin are available, as well as private rooms with 2 – 4 beds.
Friday – Wednesday  -> 12 Surf Days
Fast Ferry Out & Overnight Ferry Return
What you need to know for booking flights:
Padang Arrival: MUST arrive by Thursday evening

Padang Departure: Fly anytime After 12:00PM THURSDAY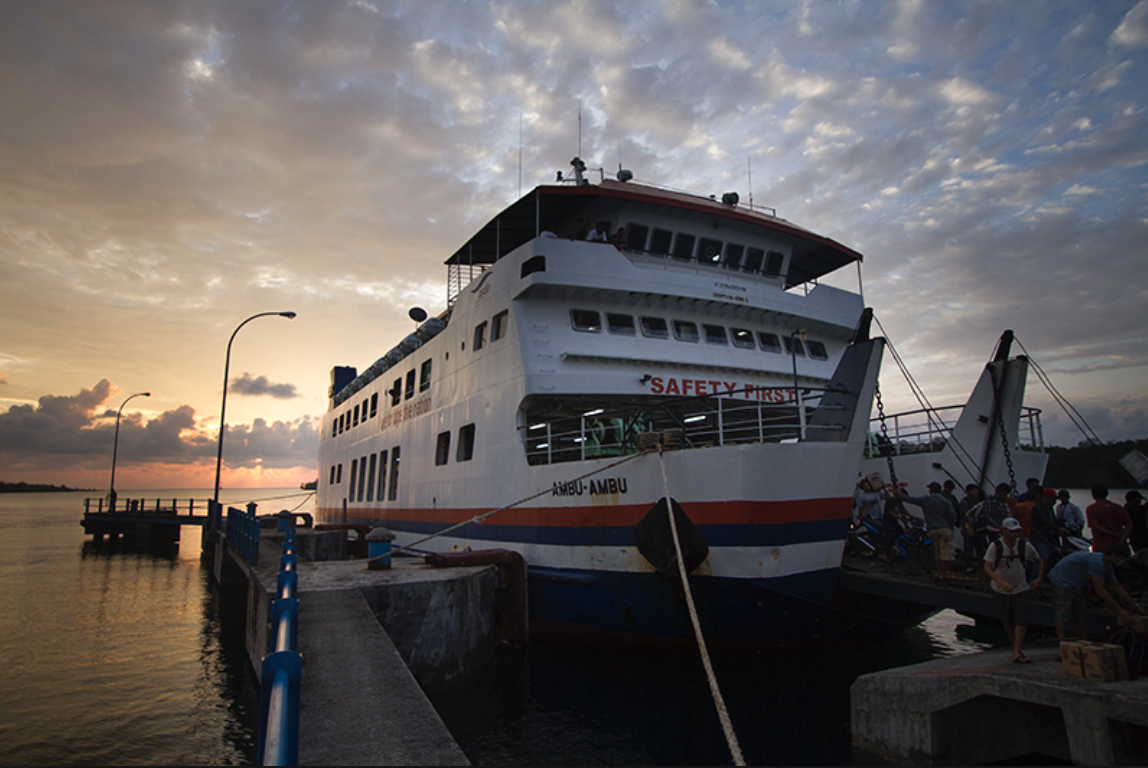 'Ambu Ambu' Overnight Ferry Schedule:
Depart Padang Tuesday 5pm
Arrive Sikakap Wednesday 6am
Depart Sikakap Wednesday 5pm
Arrive Padang Thursday 6am
Land Transfers: Airport > Hotel > Ferry / Ferry > Hotel > Airport

Ferry & Boat Crossings: Round trip ferry tickets, boat transfers from Sikakap Port > SMO.

Bamboo House: Wave front 11′ x 22′ house. Queen bed or 2 singles. Private shade hut and hammocks.

Food: All meals included. 4 meals a day: Coffee & tea with cold breakfast before sunrise. Hot breakfast after surf. Lunch when you are ready. Dinner buffet, severed family style. Snacks. We are surfers, we know how important it is to re fuel. Food is always available.

Drink: Water, tea and coffee always available. Beers are available for purchase.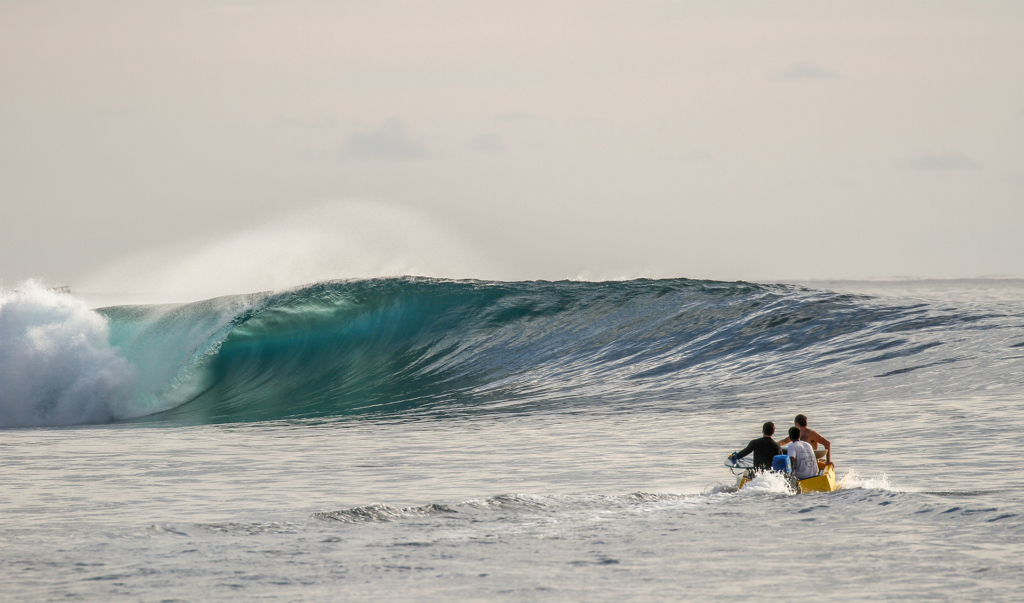 Express delivery to Thunders!
Photo Package: Expect to pay around $200 for all photos. Depending on the photographer at the camp when you visit the price will vary. Also, some video and drone services may be available.

VOA/ Visa On Arrival: It is free to enter Indonesia and stay for 30 days. If you would like to stay longer than 30 days you will have to purchase the 30 day VOA for $35 when you land. This visa is extendable with a local agent. It is possible to get a 60 day visa if you pre-apply with the Indo consulate in your home country. This is $50 and can be extended 4 times with an agent for about $65/ month

Baggage Fees: Because some guests travel with way more gear than others, overweight fees are the responsibility of each guest. Standard board coffin is 350.000 IDR (about $25 usd)

Mentawai Surfer Tax: IDR 1.000.000/ about $70USD For the new surf tourism tax. This will be paid to the office at ferry port, you will receive a wristband that is valid for 15 days. This is extendable

Bar: Hard Alcohol/ Mix Drinks/ Wine and Beer. Indonesia has a heavy tax on booze. We are happy to organize the purchase of liquor and wine for your stay, Please order in advance. Cold beers are always available at the bar. IDR 30k (about $2)

Travel Insurance: With Medical-Evacuation. This is mandatory. While we strive to keep you safe, accidents can happen. The cost is typically around $60. Please book with a 3rd party of your choice and bring a print out of coverage. Check with Oceanview Travel or World Nomads.

Tips for the Staff: Tipping is not mandatory but always appreciated! The average tip is roughly $usd 10/ day and is distributed among the local staff. IF you wish to tip someone who made your trip extra special, please do so discretely.

10% Government Tourism Tax will be added to your total trip cost.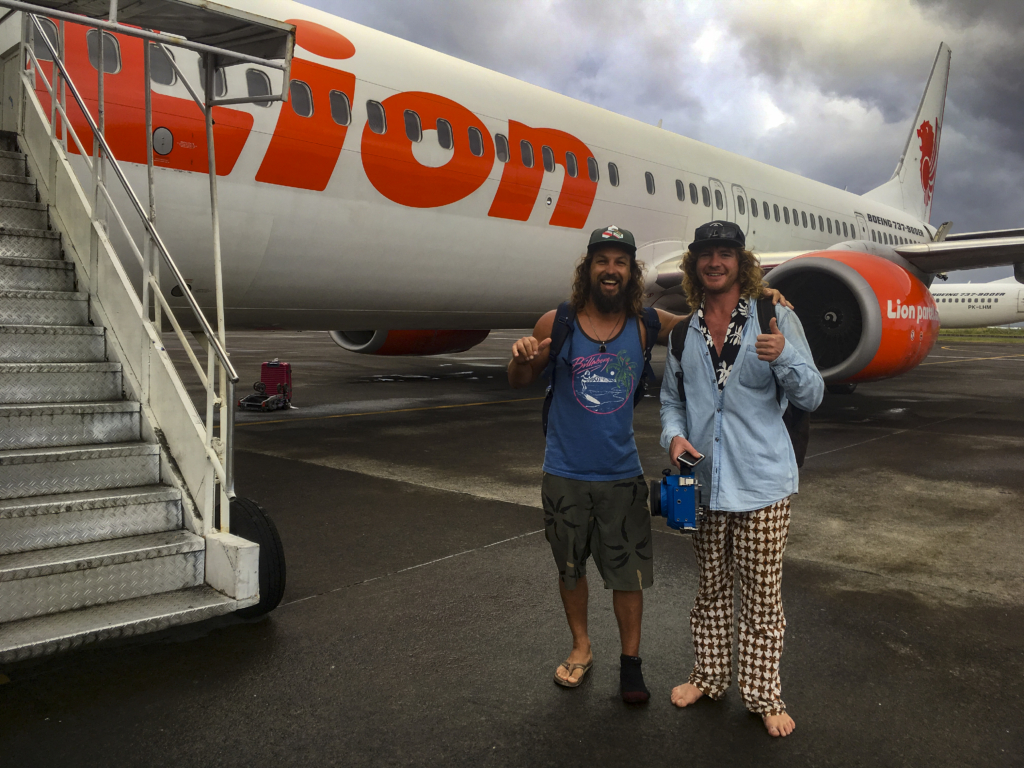 Ready to book a flight?
Want to learn more about traveling to the Mentawai Islands?
Click here for more info: