Southern Mentawai Outpost's guest housing consists of 5 bamboo bungalows with 2 beds in each. We strive to create a relaxing and uncrowded vibe, keeping it mellow with a max capacity of 10 guests. Each house is 6M x 3M with a door on both sides. There is one shower at every house to be shared by its 2 guests, and 2 full bathrooms centrally located behind the club house.
These bungalows are only steps away from the water's edge, you'll be checking the surf from your front porch! Although, it's not much of a "check" when you know it's firing and you've been waiting for it to get light enough to paddle out!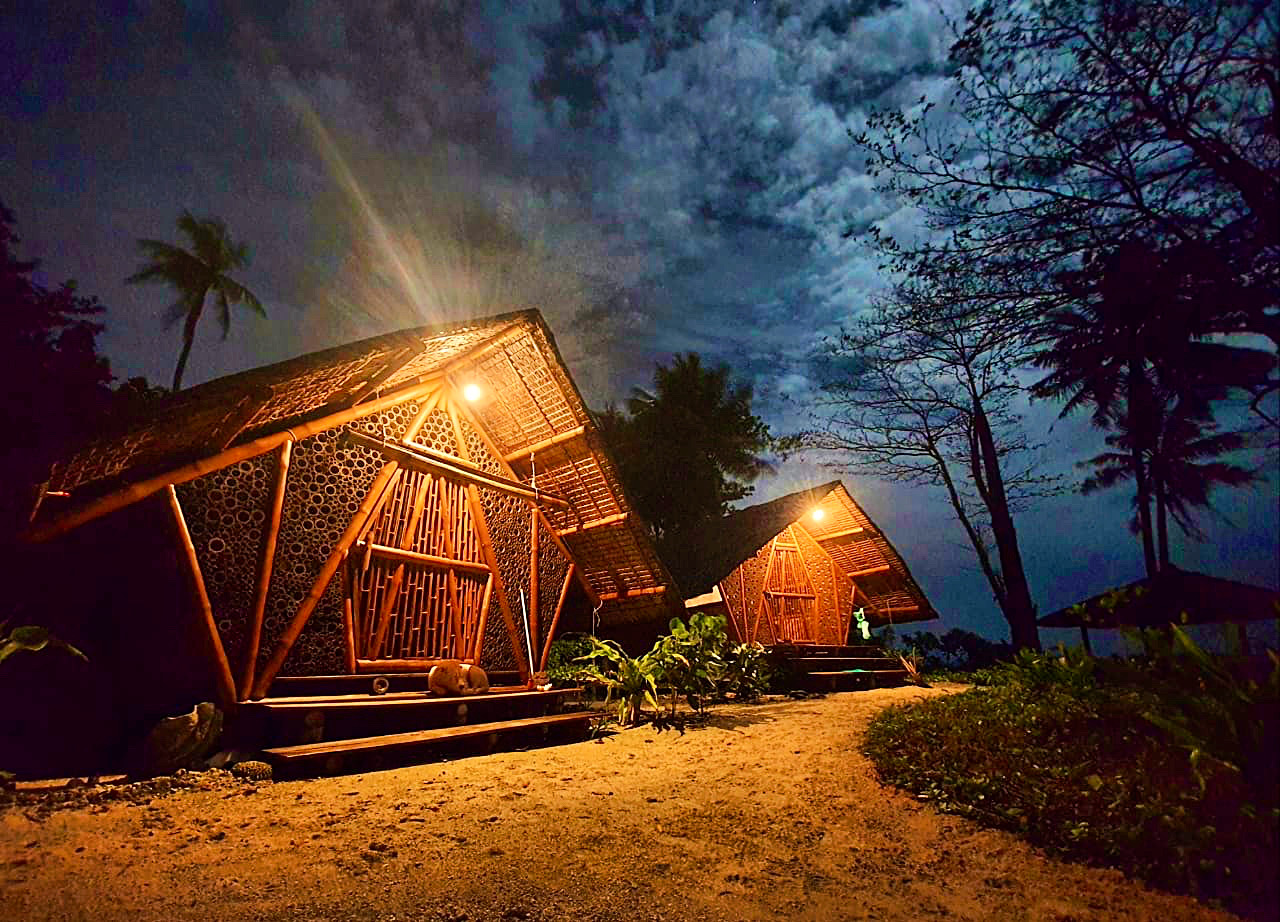 Our bungalows are completely screened in. Bug nets are optional, but not necessary.
SMO is powered by the sun.
Electricity is available 24 hours a day.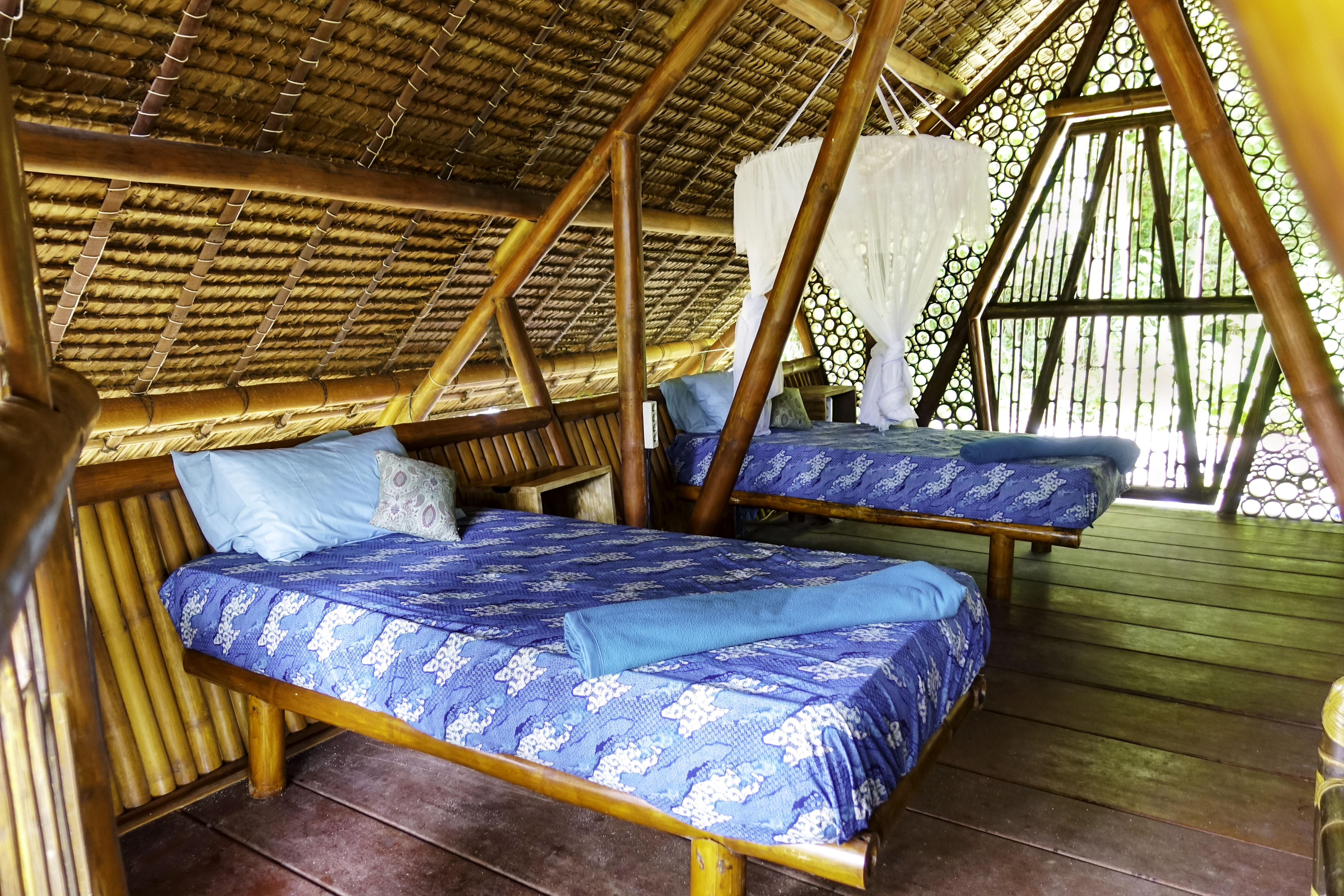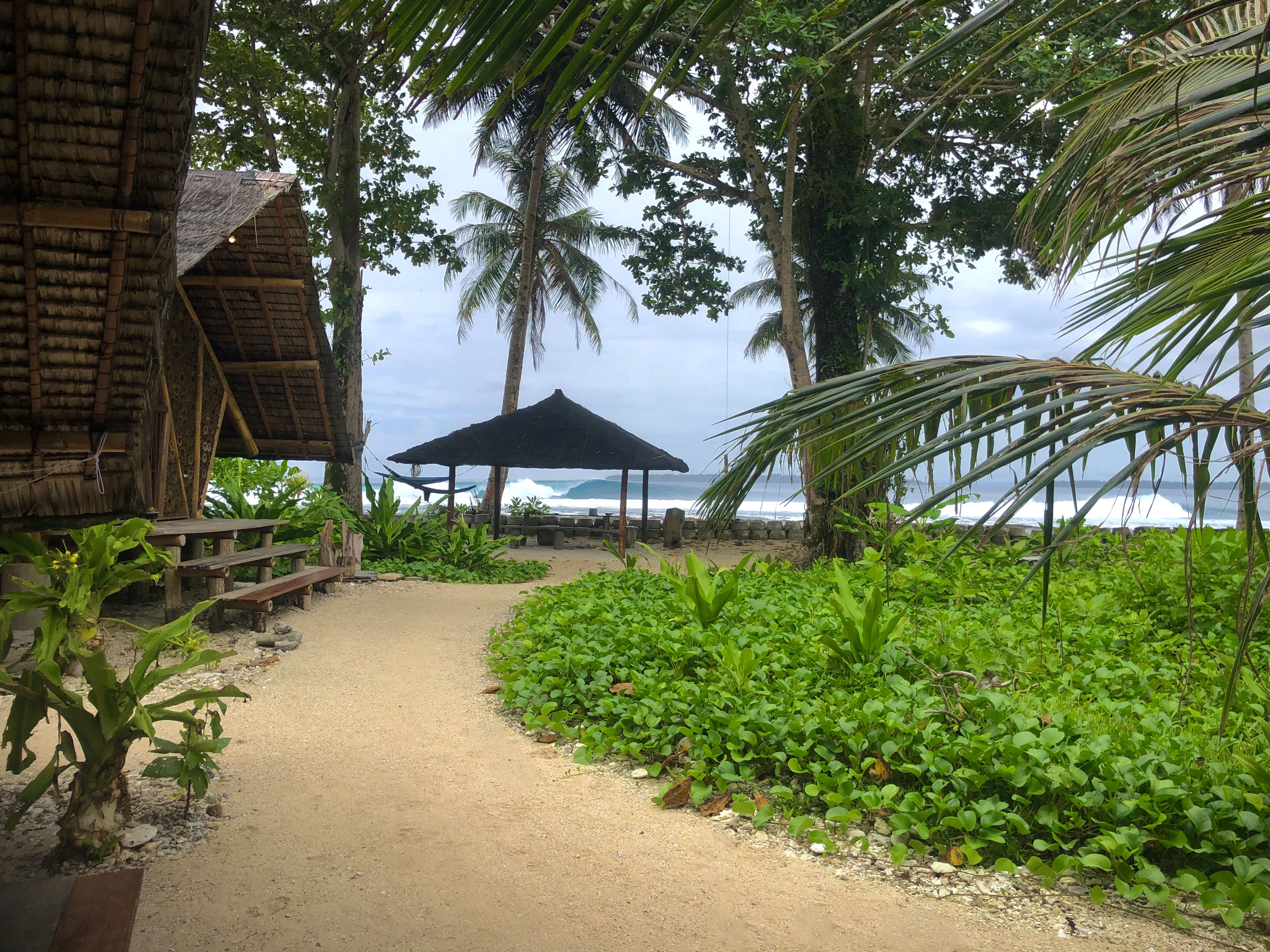 We've searched out our bamboo in the jungle of Central Sumatra, cut it down ourselves, transported and cured it at our facility that we built in Padang, loaded up our boat and brought it to our island.
Every floor board you stand on at SMO has been milled on site, either from dead trees on the island or driftwood from the beach.
Our houses are truly a work of art, built with love and respect for the dream and for our planet.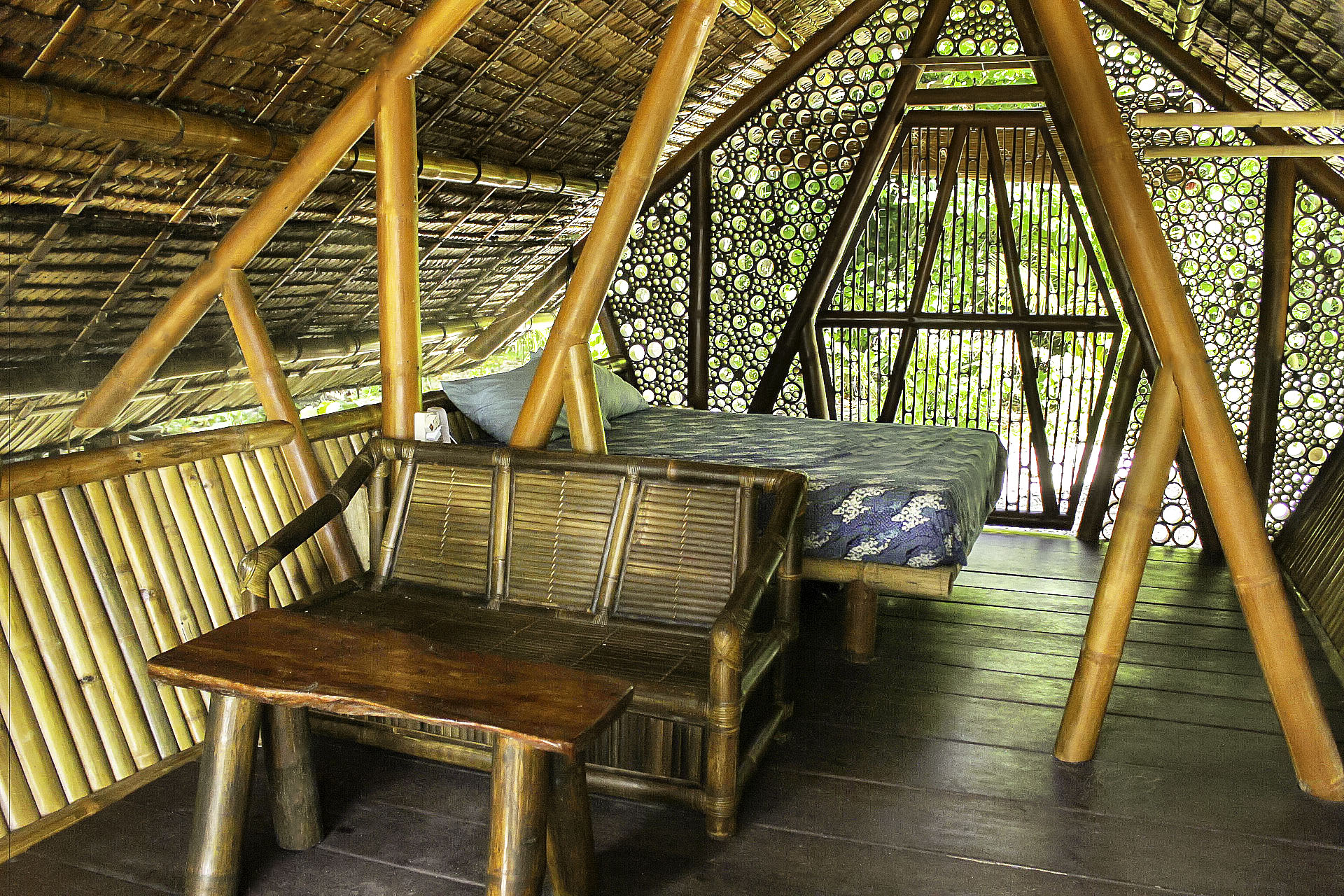 This floor plan is available if you're traveling as a couple, or would like to have your own house.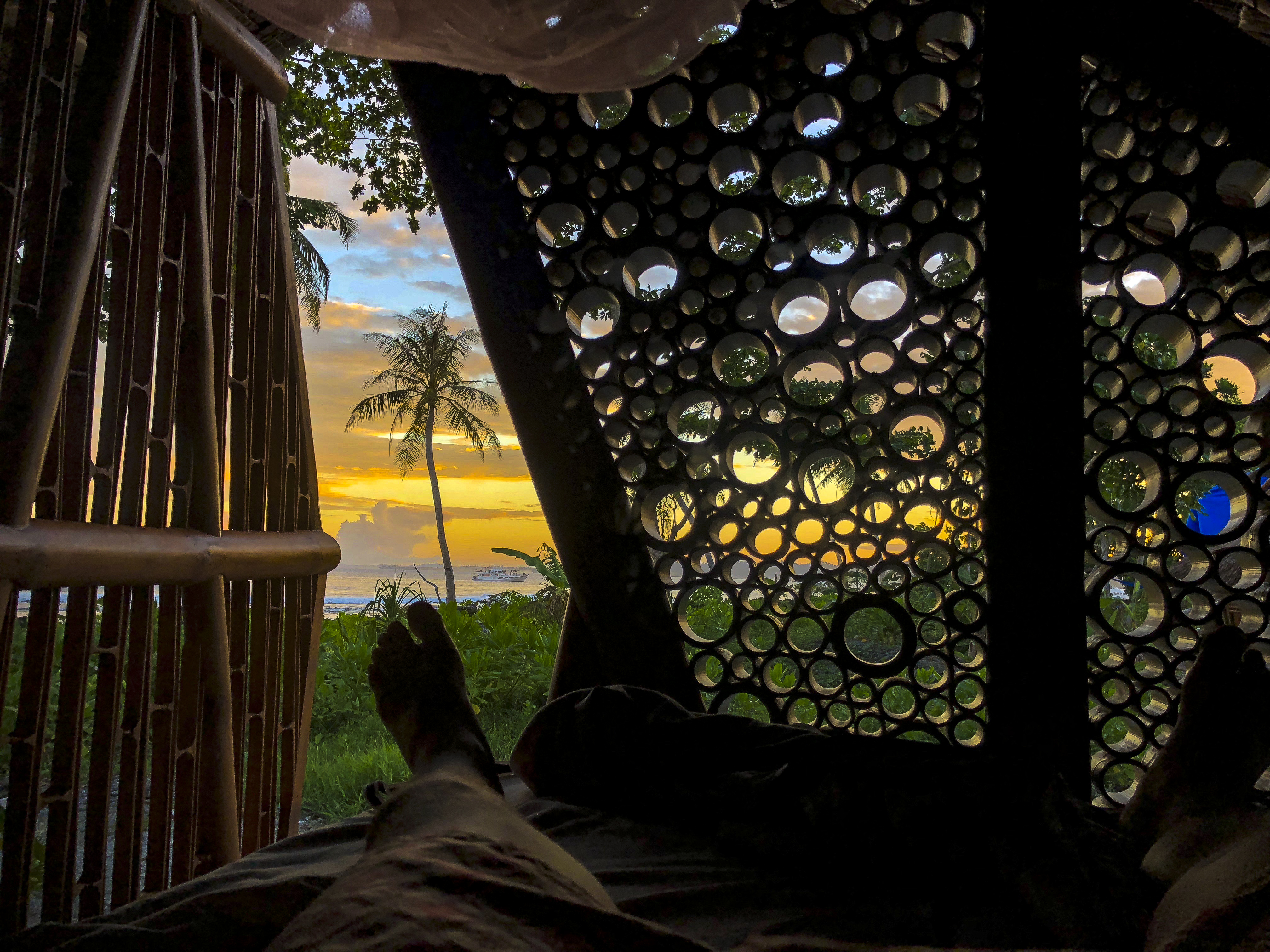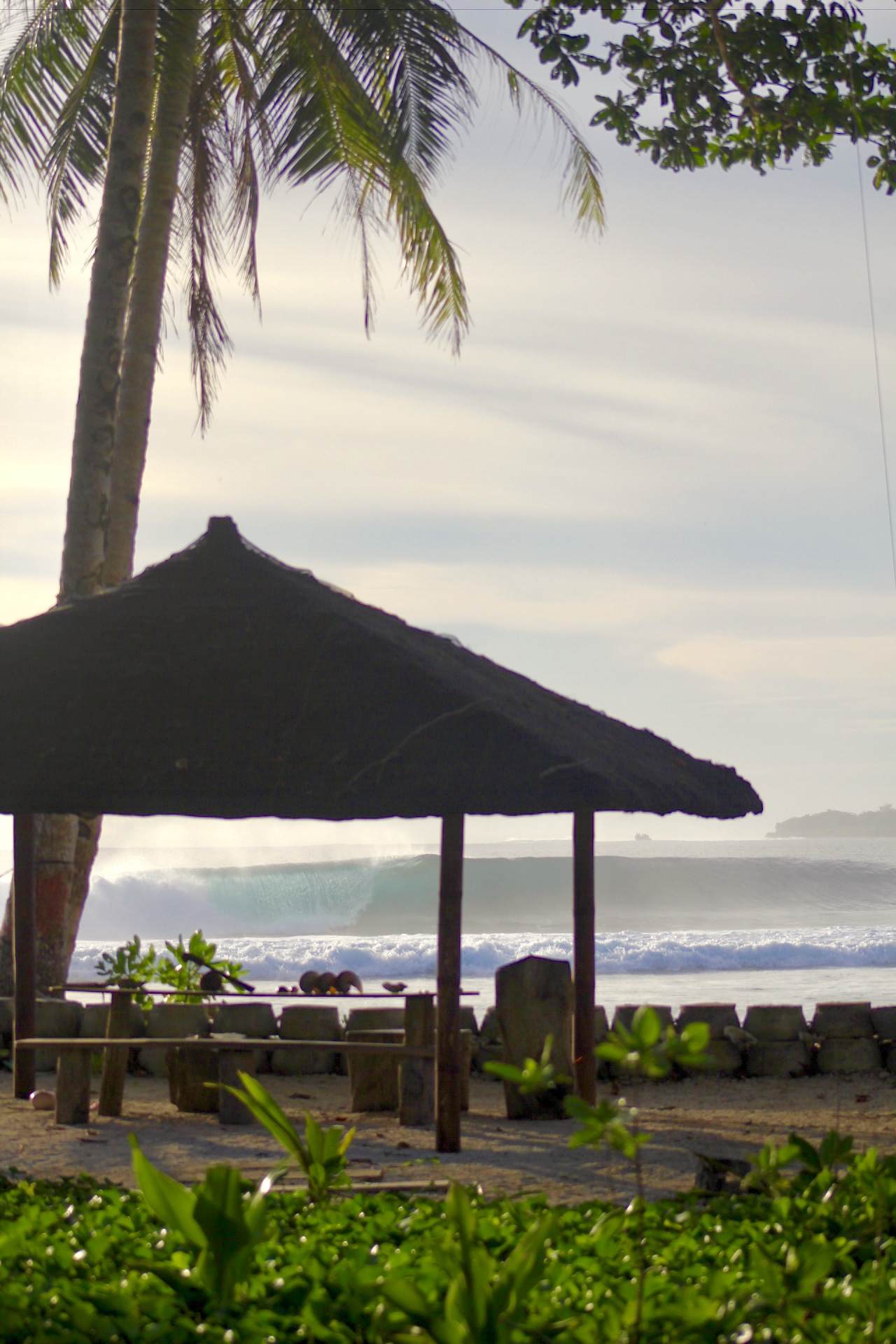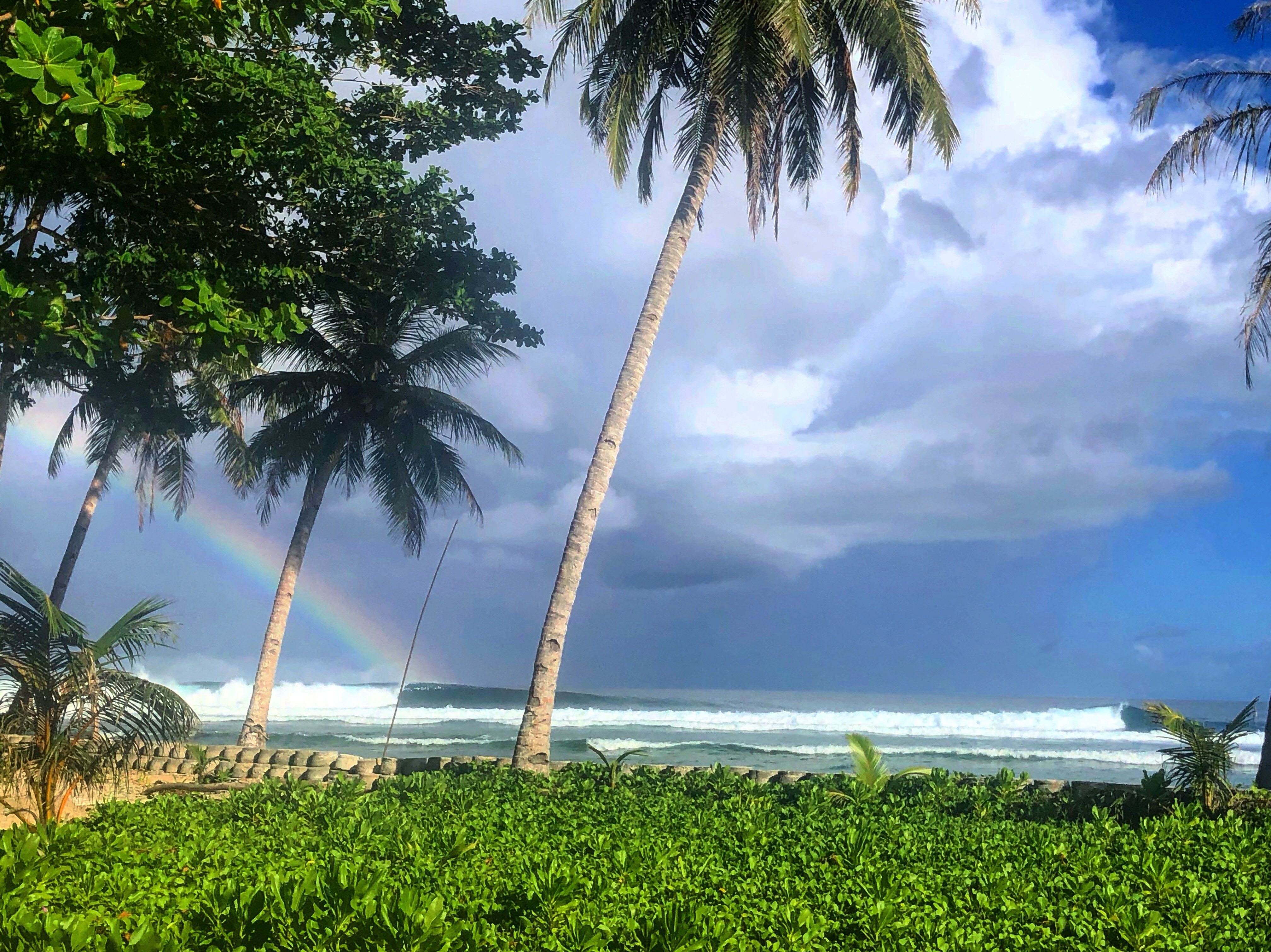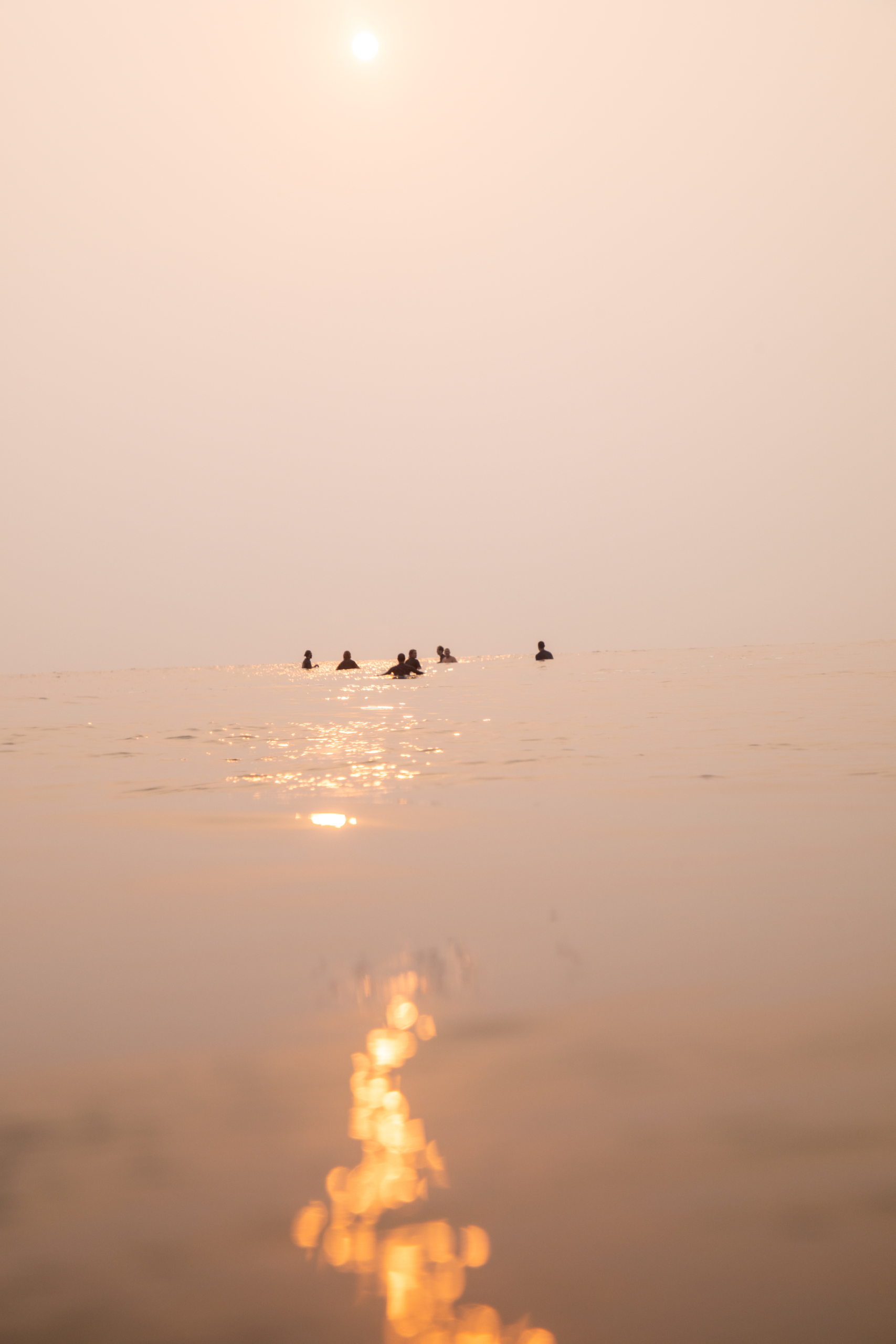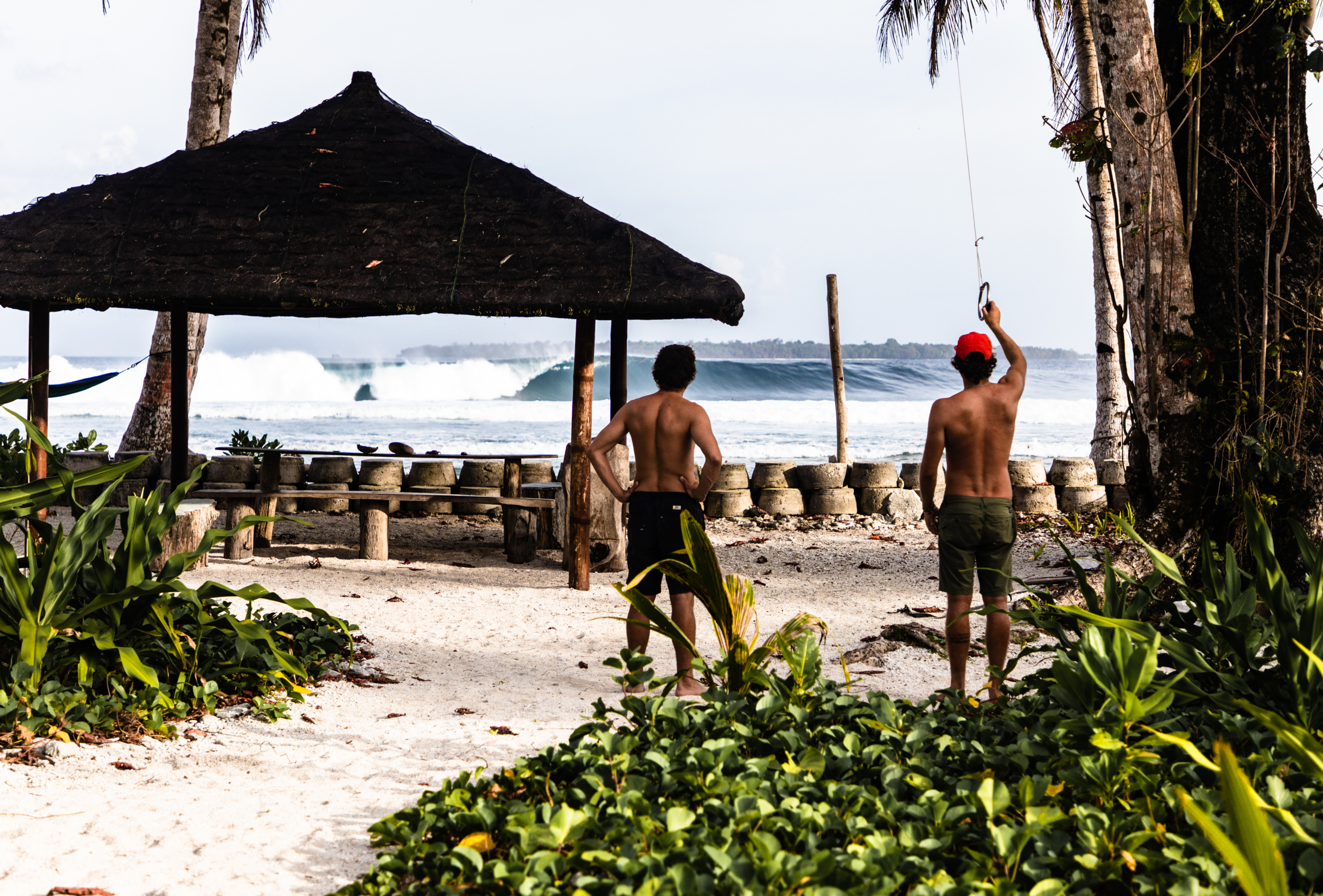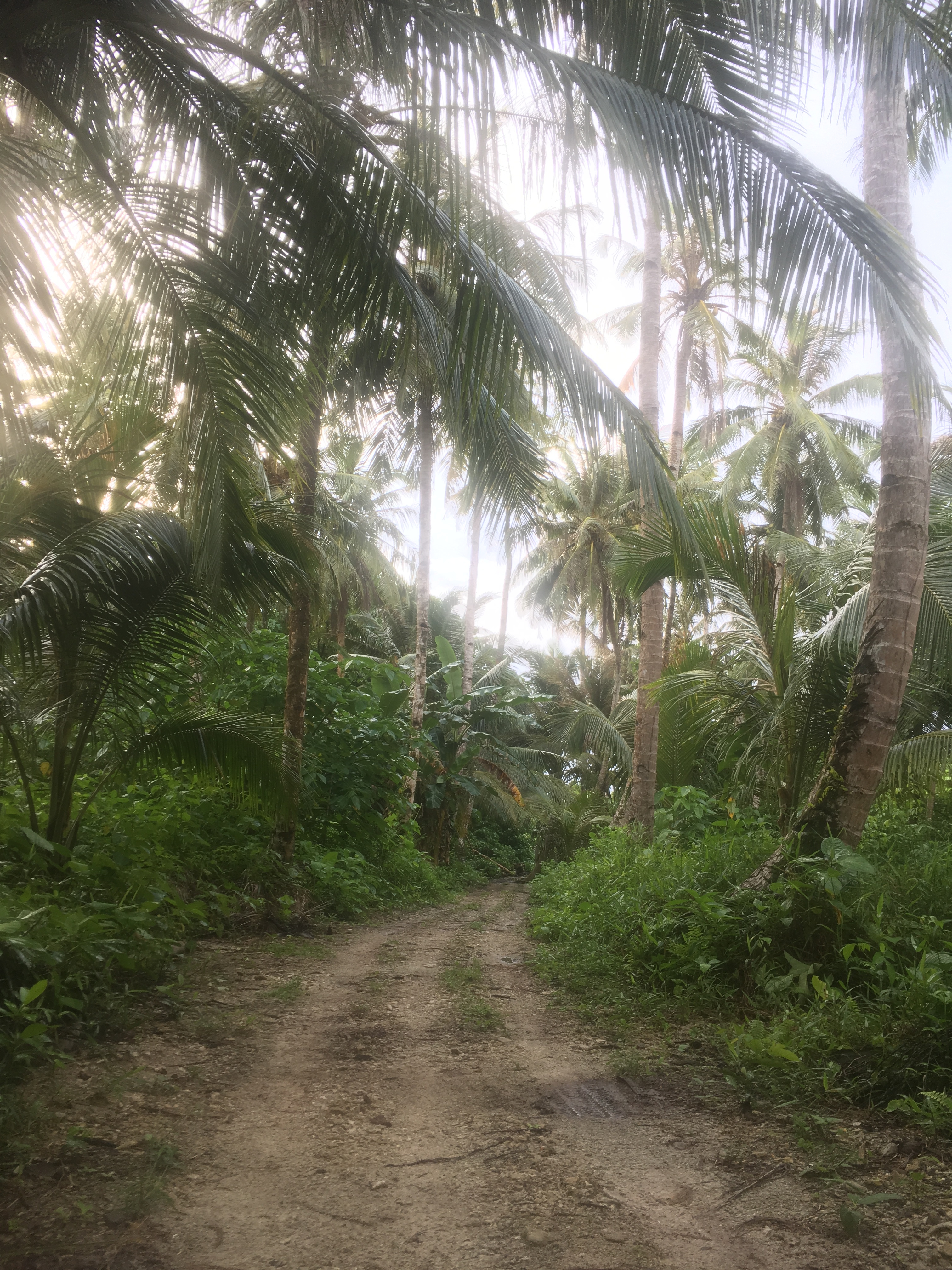 Tsunami evacuation road goes up top of our 25 meter hill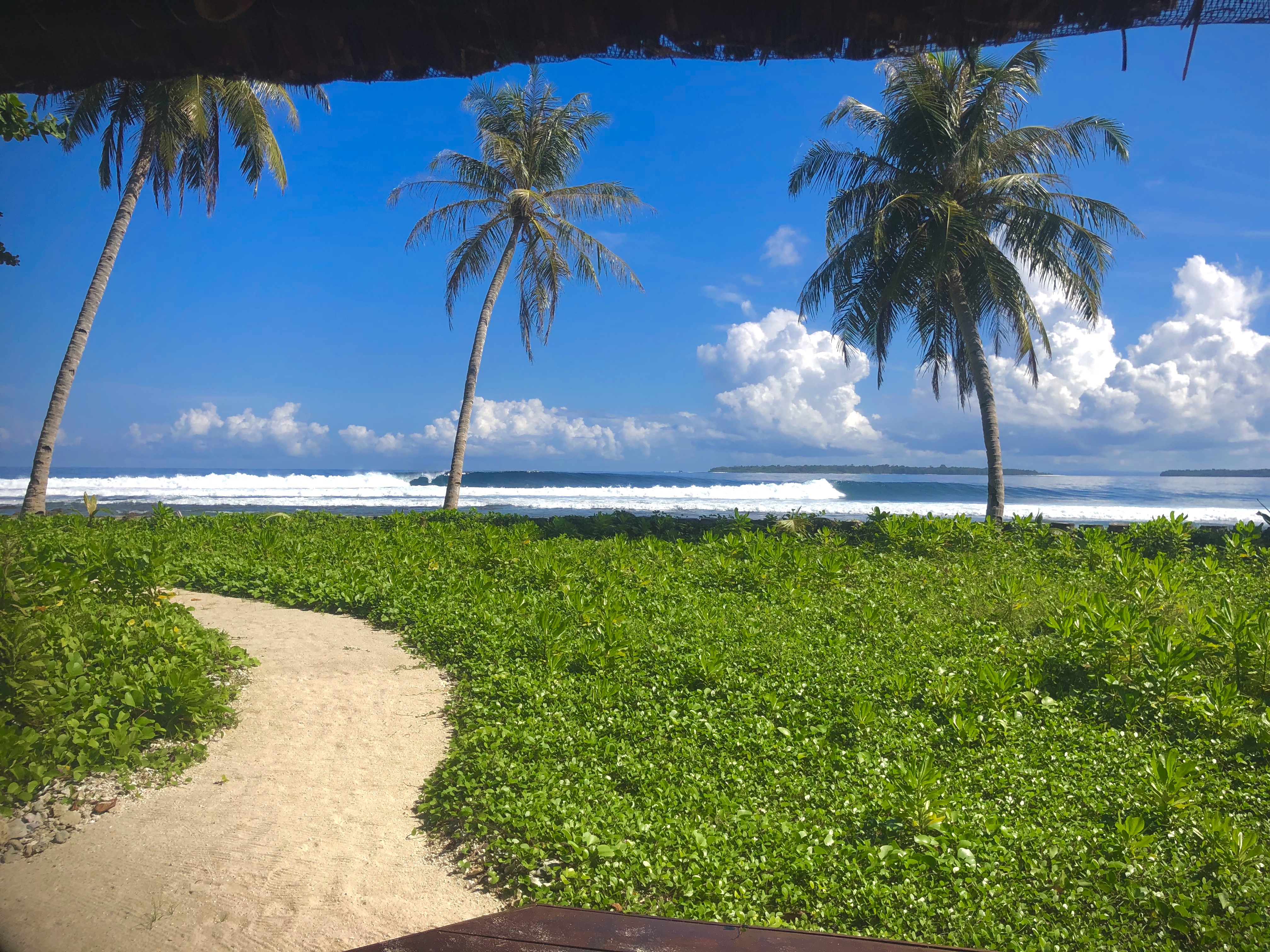 You can keep your eye on the waves from every building and chill zone on the property!
You may get tired from surfing the perfect waves out front,
but you will never get tired of watching them!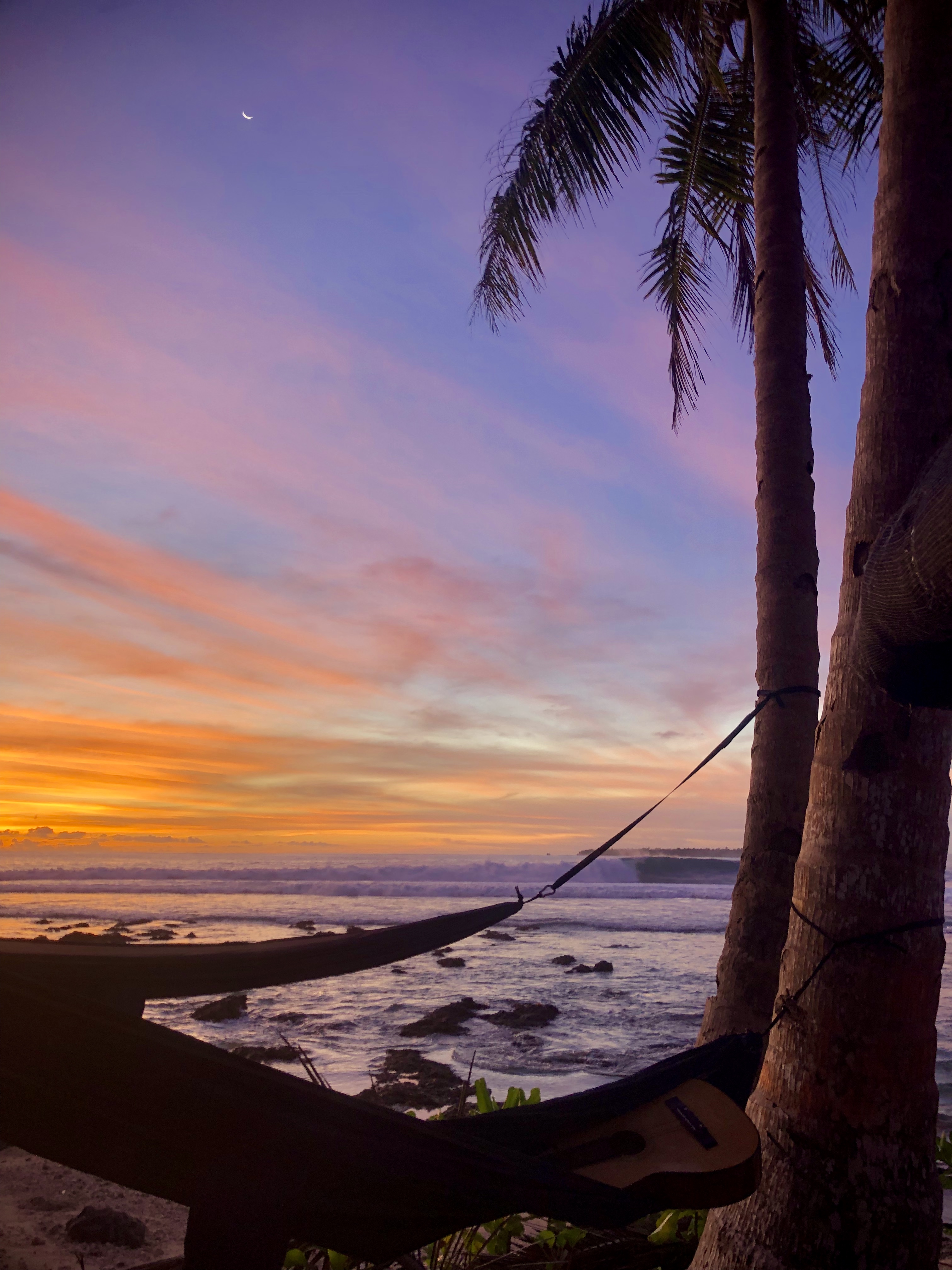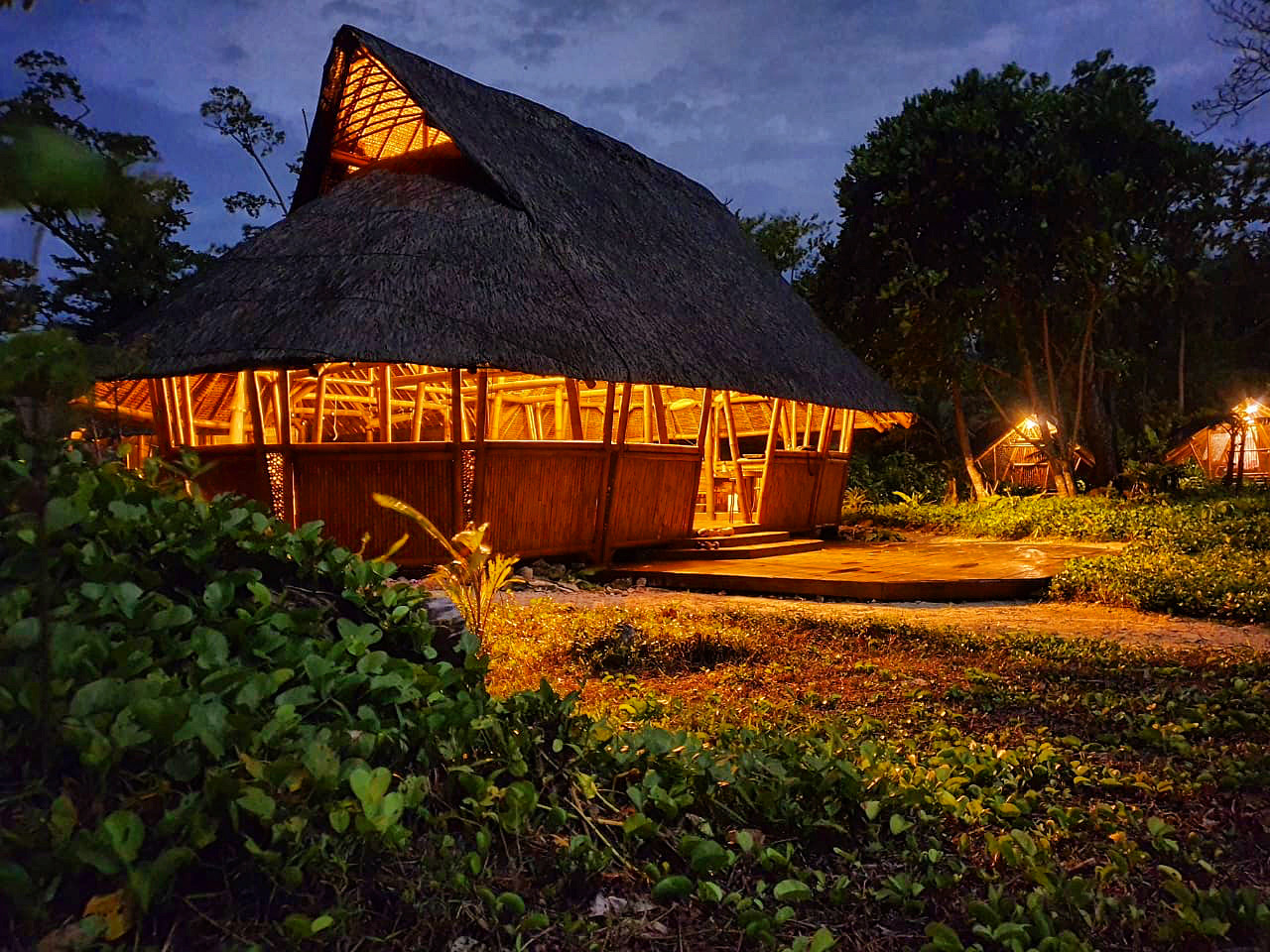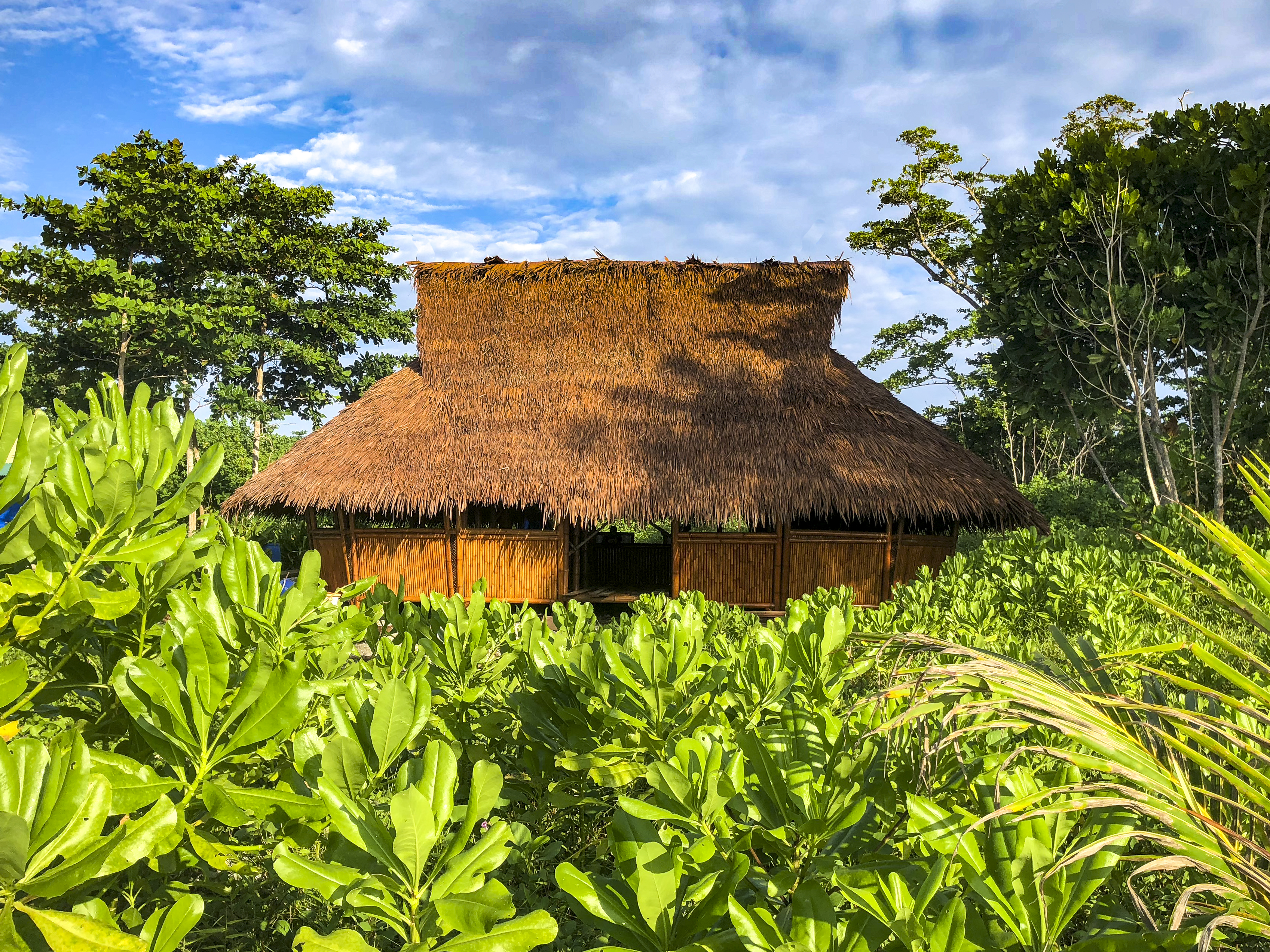 SMO Clubhouse – looking from the beach.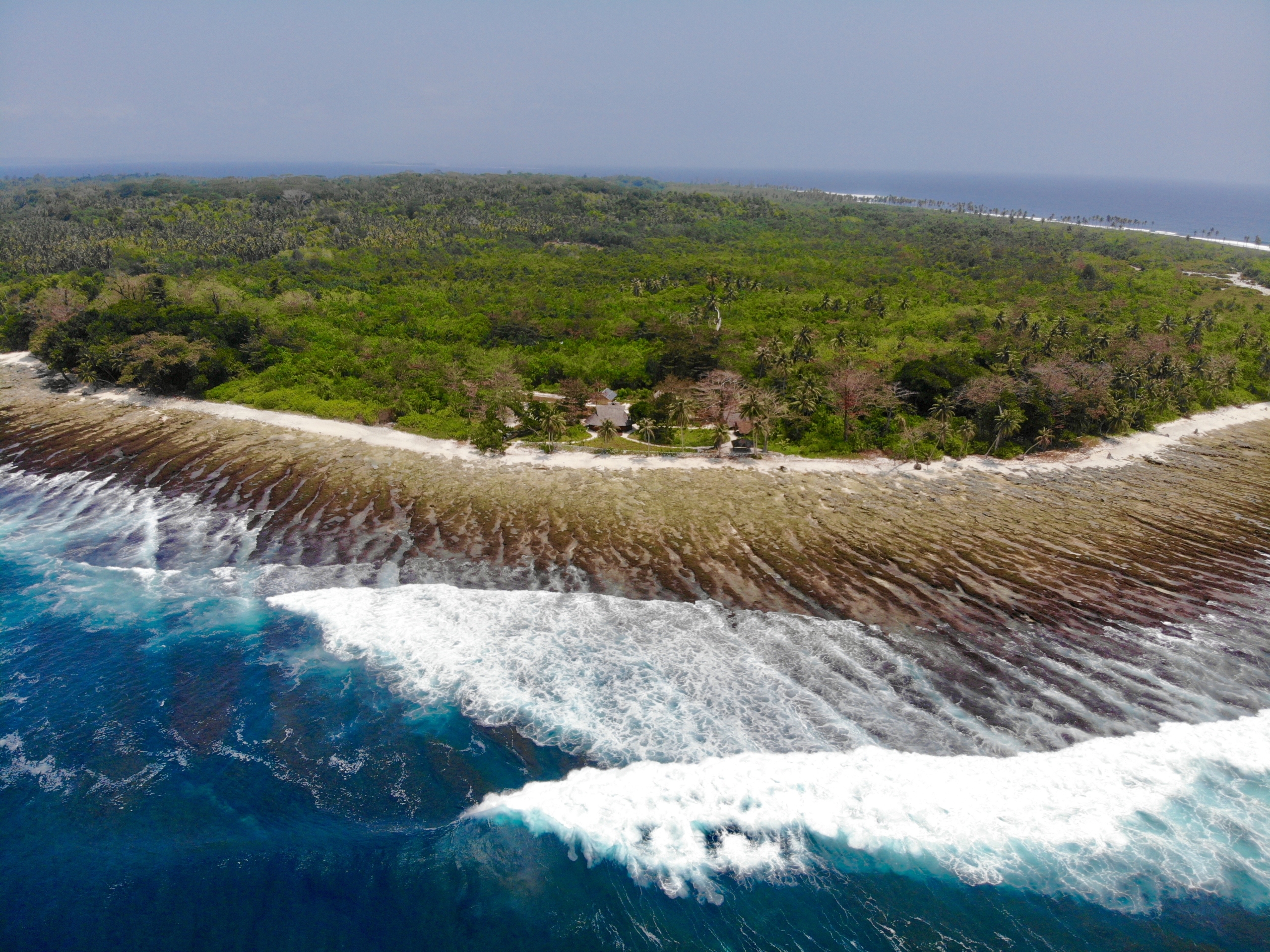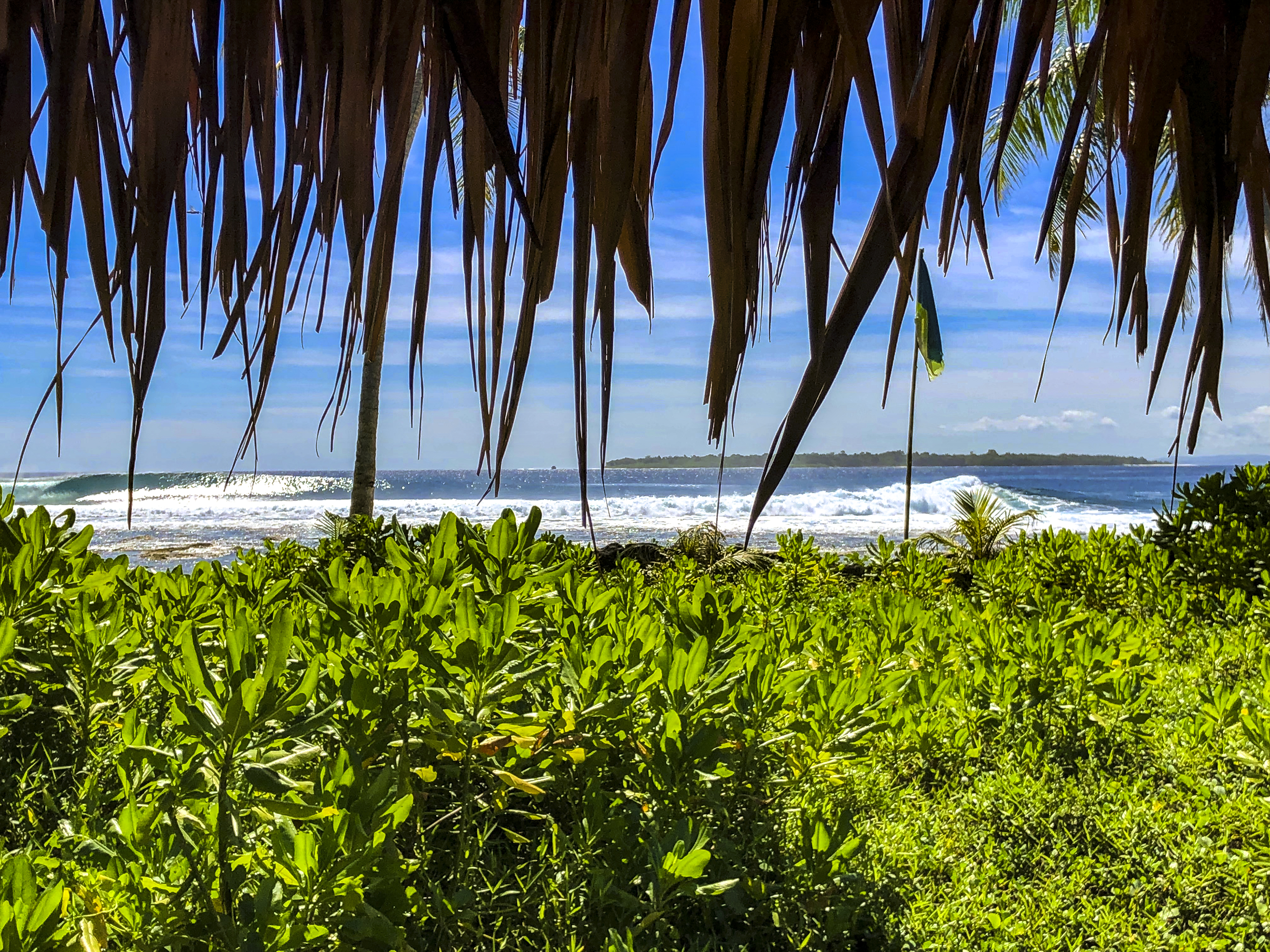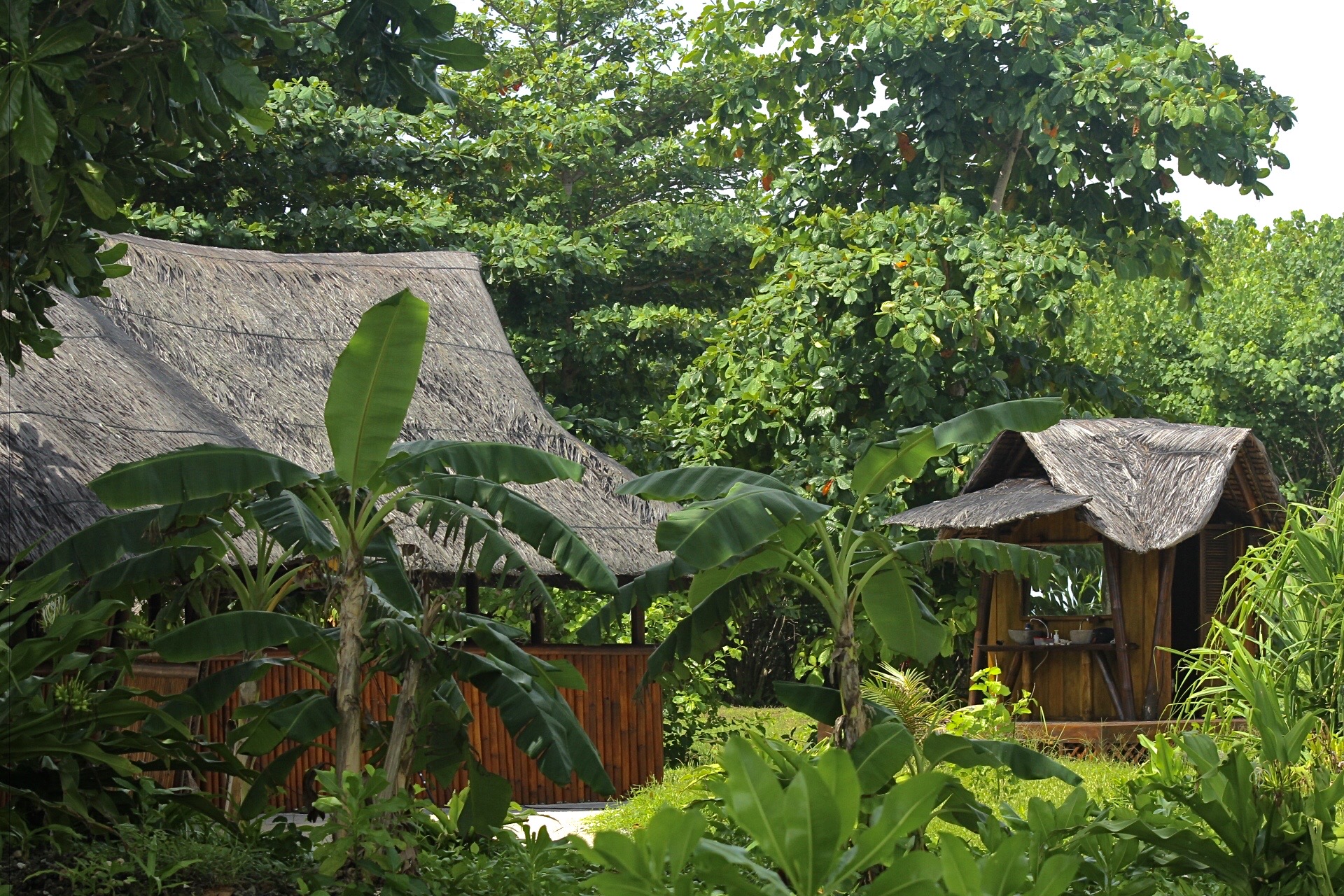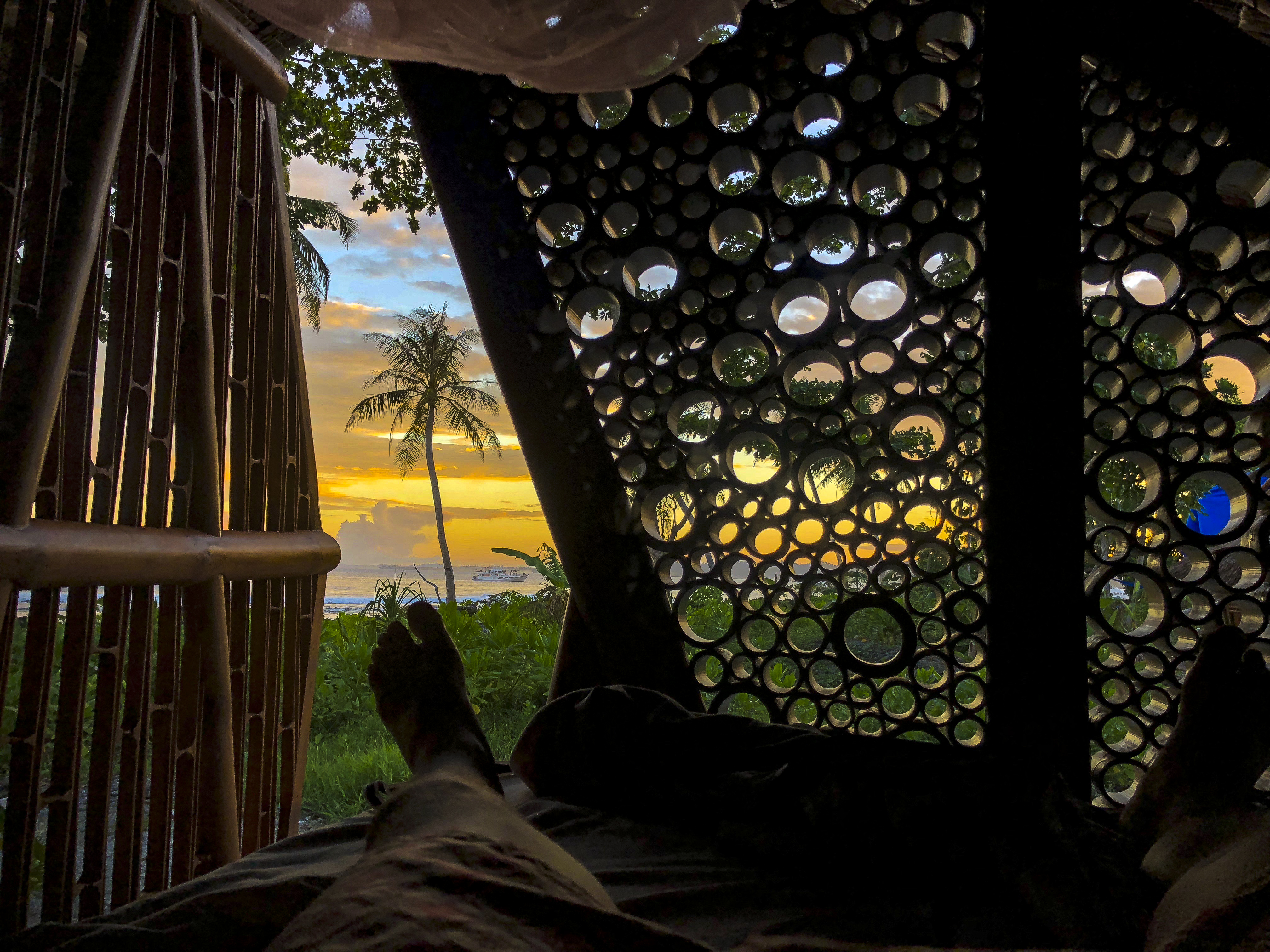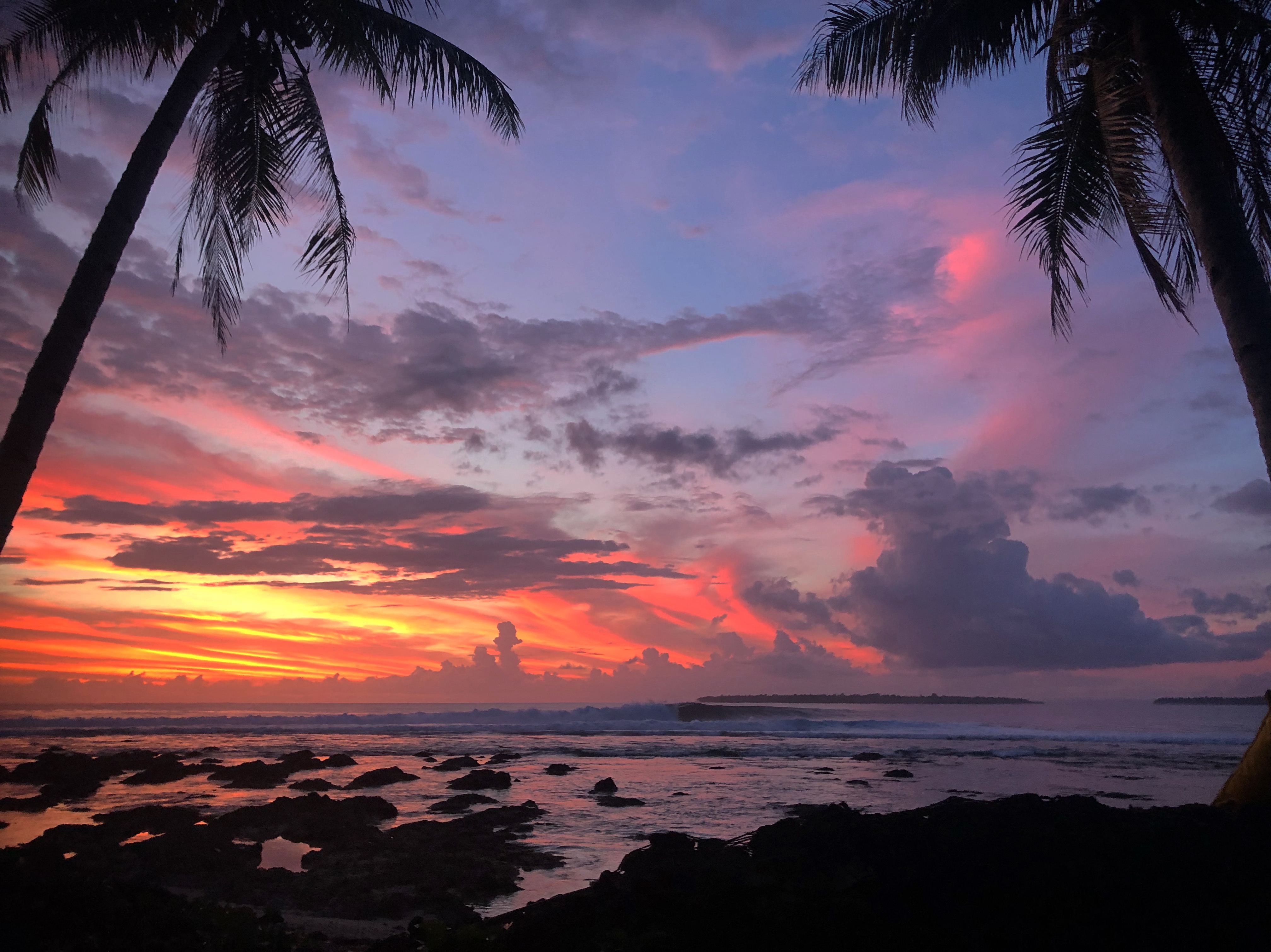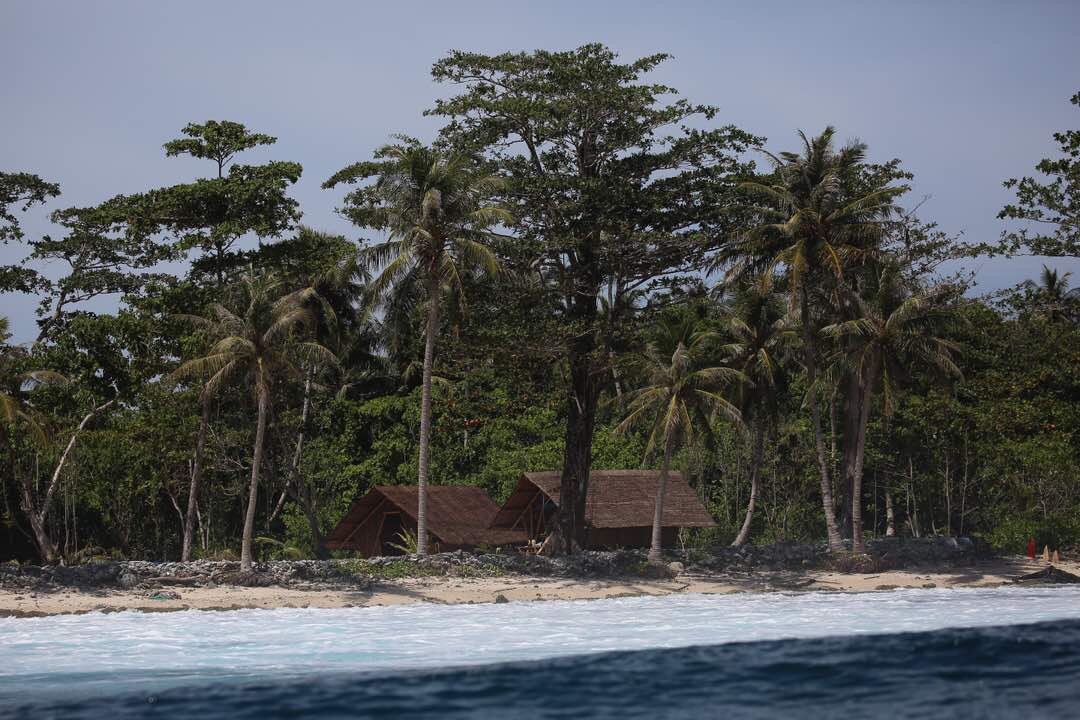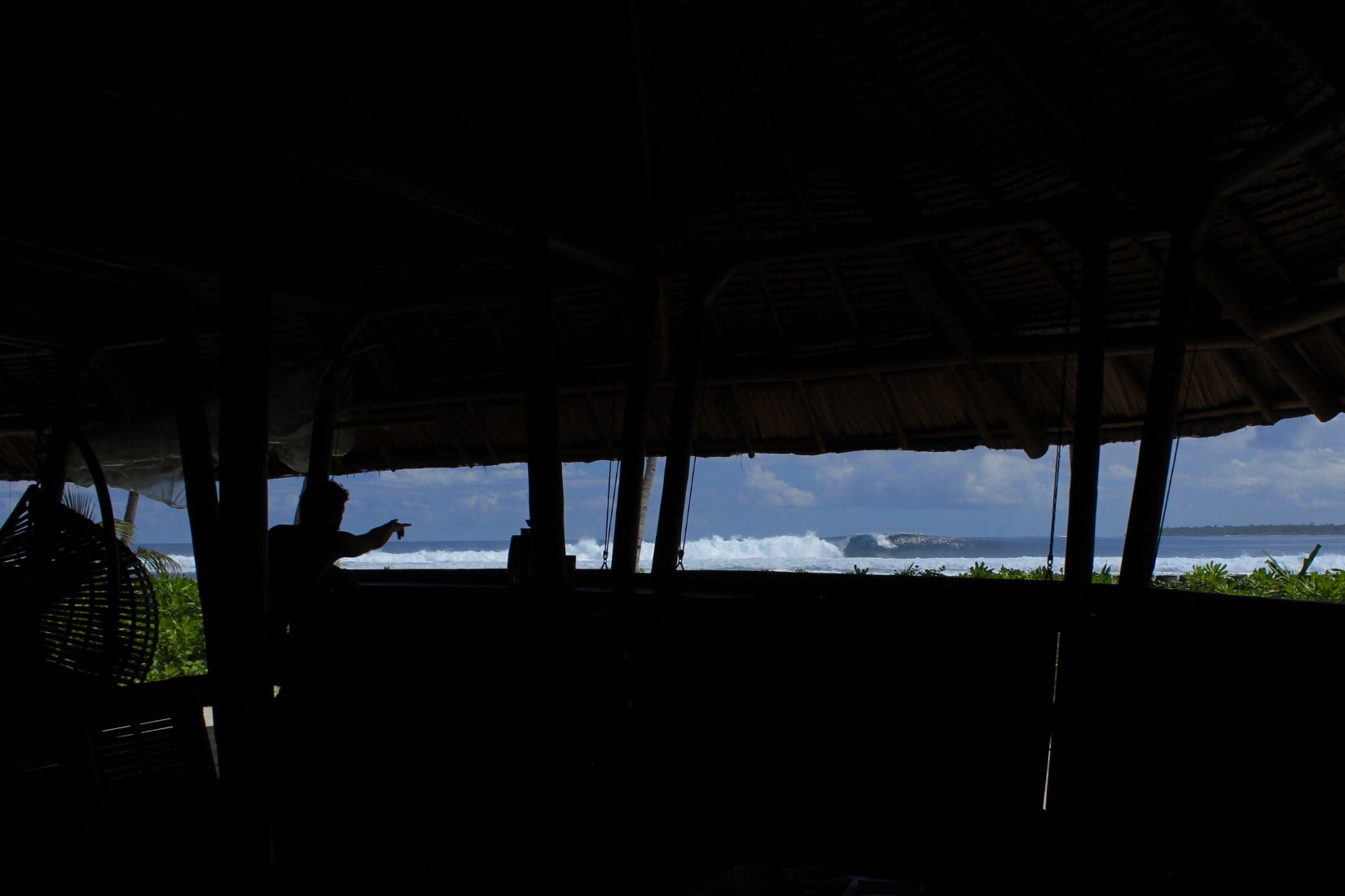 Does it get any better than this!?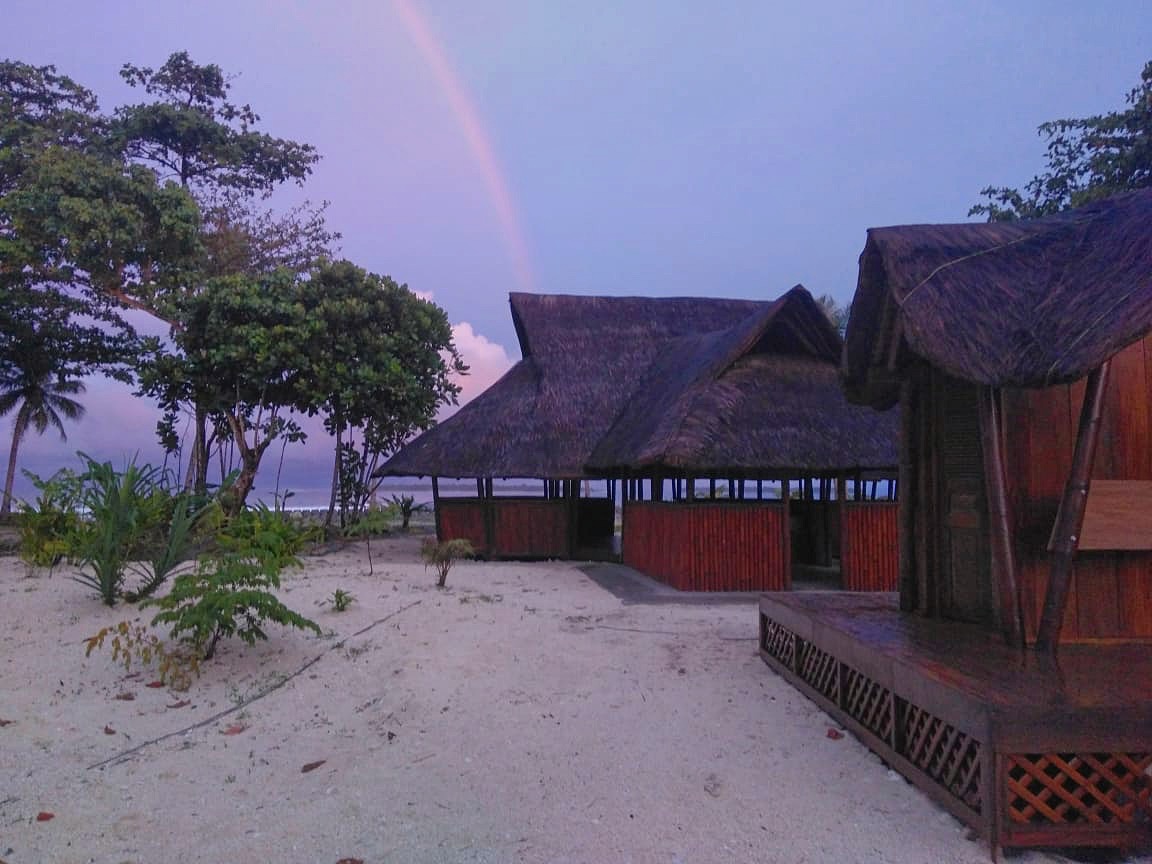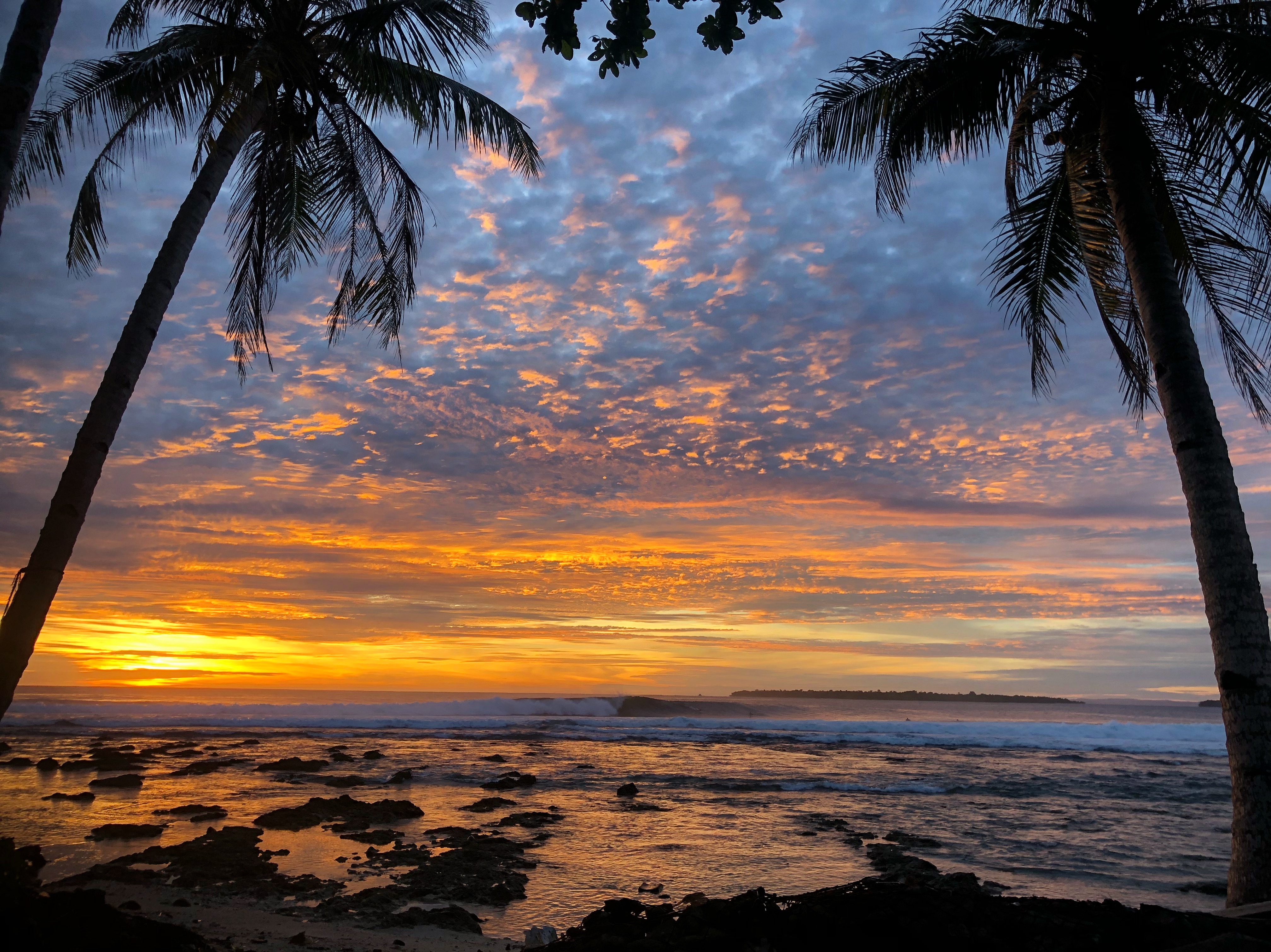 So many amazing sunsets enjoyed from this table!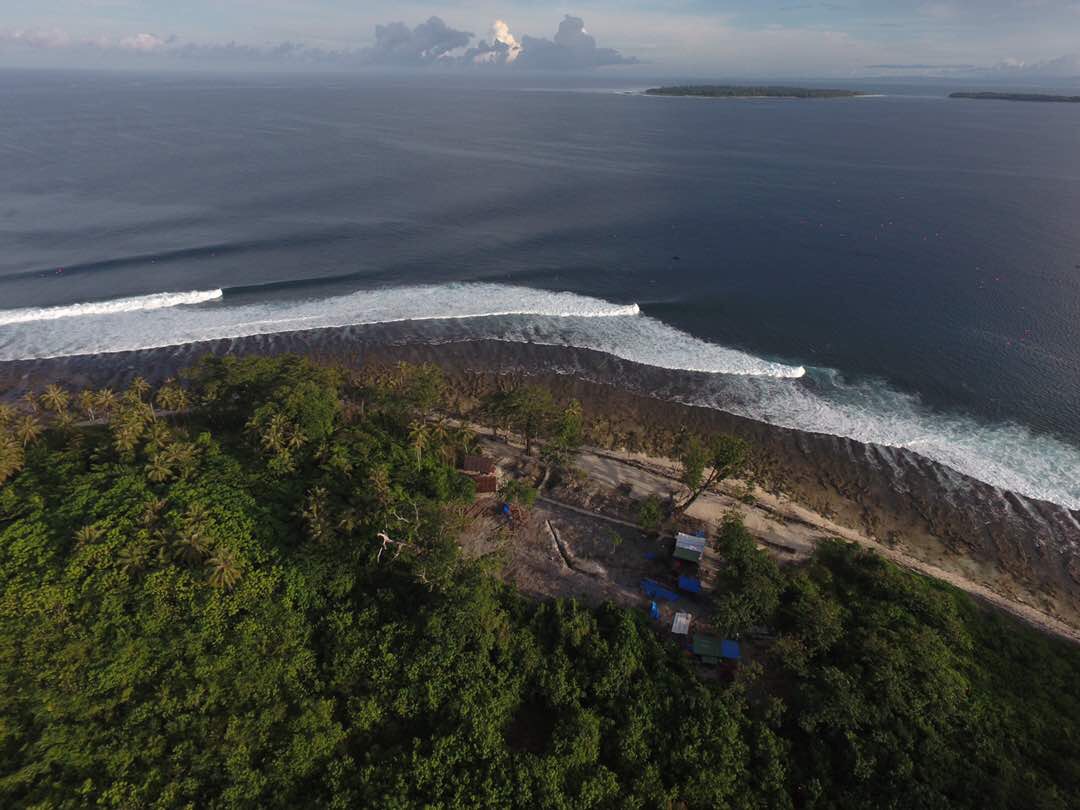 Perfectly situated to see the sun rise and set.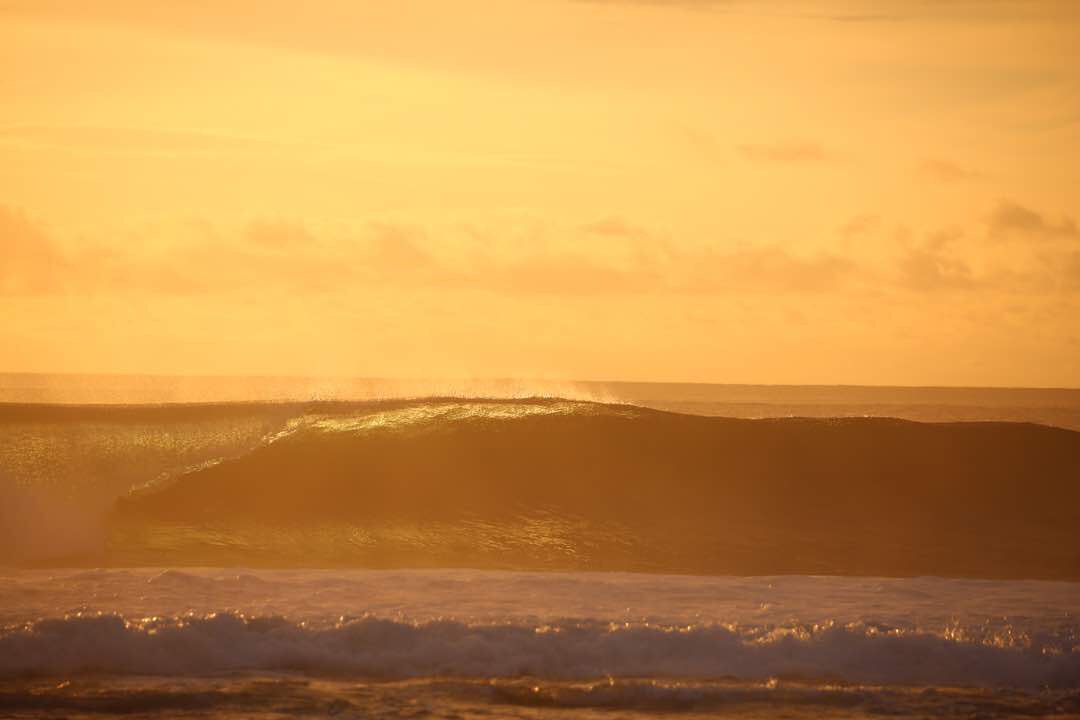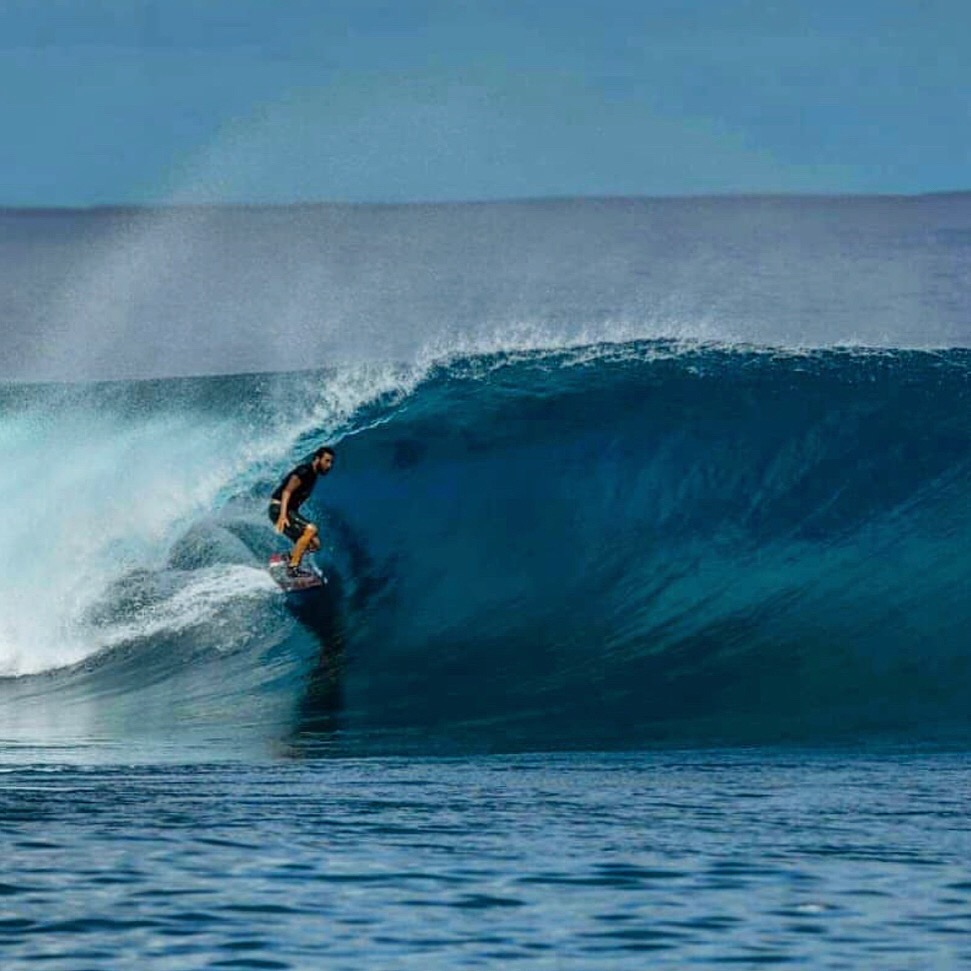 Surf until dark and come straight in to hot dinner waiting for you!