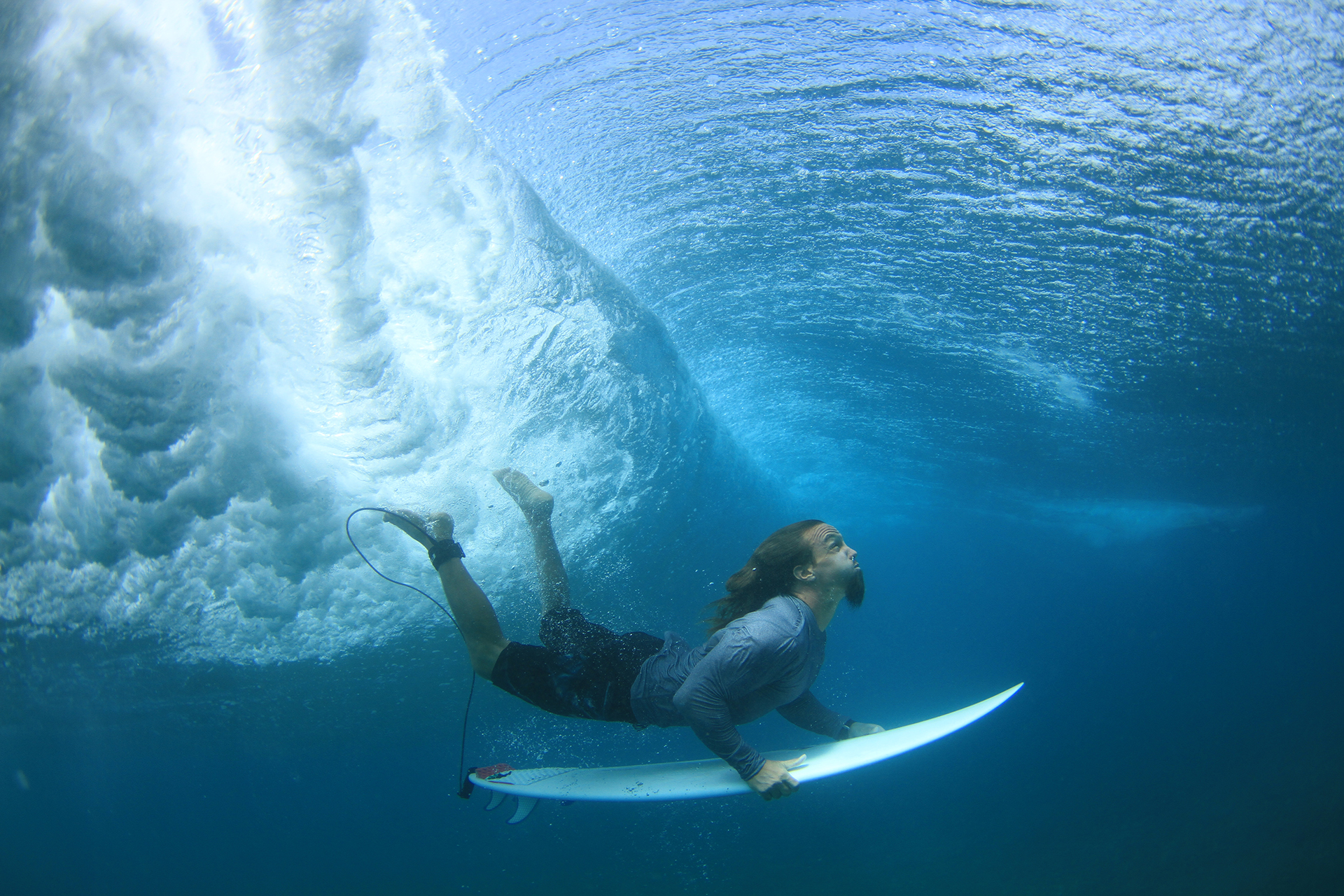 I got taller on the waters of the Eastern shore of the United States. My family moved around a good bit, but every summer was spent on the beach. Boating, fishing, crabbing, raking clams and scallops in the hot sun, and eventually Surfing! I clearly remember the day it clicked. I was 12 years old, pluggin away on the Emerald Isle fishing pier, the air was still, the waves were beautiful, and head high. I watched intently as these guys tucked into barrel after glassy barrel! They looked so happy! It looked so fun! The next morning my twin brother Ryan and I rented surfboards and paddled out for an ass kicking. I was hooked. When our family had to leave the beach for the season, we couldn't wait to get back. Mom picked us up at school for three day weekends, holidays, any reason and even without one, our family was at the beach. Ever since I first cracked open Surfer Magazine I've wanted to live on the Golden Coast of California. The thing I didn't realize at that young age is, doing the wetsuit dance with frozen digits gets old…
The day we graduated high school Dad surprised us with a surf trip to Costa Rica. Leaving in the morning! So much for high school parties. Dad had organized with the owners of our local surf shop, Cloud Break, and planned an epic trip! Thanks Jeff and Woody! My life was changed, let alone being immersed in a new culture… Perfect waves! My first wave in Tamarindo, in June of 1999, is etched into my brain. My plans to move to Costa Rica right then were squashed with a scholarship to Maryland Institute College of Art, but the seed was planted. Like most surfers, I wanted to live on the beach, with a perfect wave out front!
My dream shifted to creating a destination surf resort. I continued to travel to Central America for years… until I found Indonesia in 2009. I went to visit my old buddy, Ocean City legend and surf guru Johnny D, who had moved to Bali and my mind was blown! Another new culture, raw with mystical beauty, and endless potential for perfect waves. My life shifted again.
In July of 2012 I met Eric, on his 80′ surf charter boat, "Addiction." I had been on Nias for two weeks and flew down to Padang, where I met up with Ryan and friends.  We were on the boat for two weeks and celebrated our 30th birthday at Thunders! It was the best birthday of my life! Well, getting tricycles on our third birthday at the marina was cool too, but this was better! One week later we celebrated Cap'n Eric's 30th birthday! In the classic Indo tradition, a lot of eggs were smashed that week!
Fortunately Cap'n Eric and I share a similar dream, and he knew just where to build it; at the most consistent wave in the Mentawai Islands, Thunders!!!